The Bettie Page – Best Katy Perry Hairstyles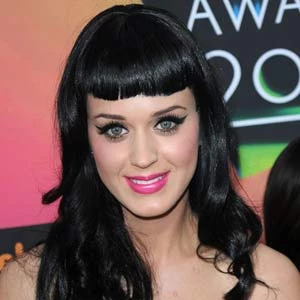 Katy Perry's Bettie Page cut — skinny, extra short bangs, lustrously shiny black waves — is one of her best and more classic hairstyles. The contrast of her black locks against her creamy skin and blue eyes made her stand out.
It's also a universal look that any of her Katy Kats can recreate with ease. After all, it's crucial that a pop star is accessible and that fans can copy their looks and trends. Just ask Madonna.