Katy Perry – Outrageous Nail Art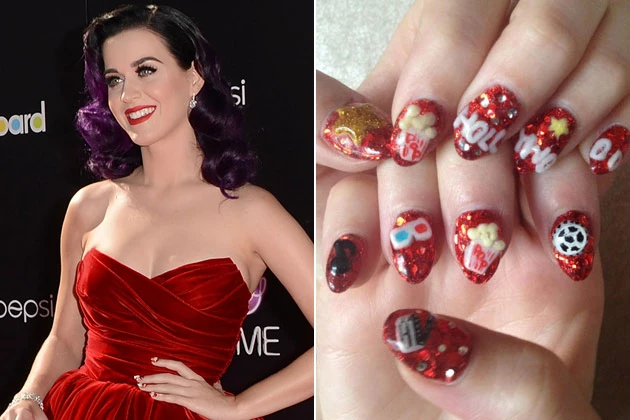 Katy Perry is, arguably, the queen of outrageous manicures and nail art. She's sported everything on her nails from President Obama's face to all the characters of the MTV show 'Daria.' For her 'Part of Me' movie premiere, Perry went with a cinematic theme complete with popcorn, 3D glasses and a film canister.
Do you think Perry has enough fingers and toes to paint each a different shade of her ever-changing hair colors? Do that and get back to us, Katy.