Kristin Wiig Does Peyton Manning Impression on 'Tonight Show' + More Late Night TV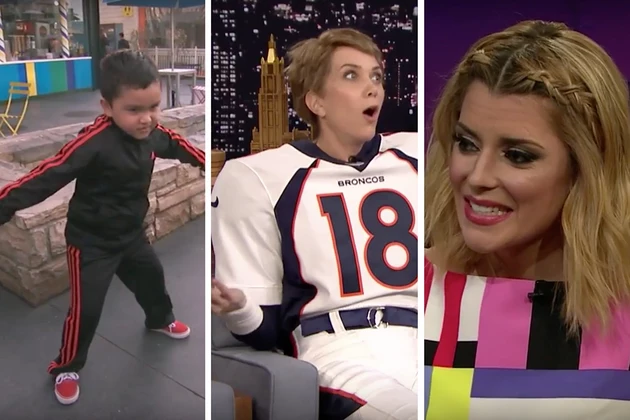 While you were tucked cozily in bed, we channel-surfed our way into the wee hours of the morning to round up the best, funniest and most-talked about moments on late-night TV last night. In case you missed it, check out these amazing moments from The Tonight Show with Starring Jimmy Fallon, The Late Show with Stephen Colbert, Jimmy Kimmel Live!, Late Night With Seth Meyers, The Late Late Show, and more!
Kristen Wiig does her best-worst Peyton Manning impression on The Tonight Show, Stephen Colbert showcases first draft Valentine's Day cards, kids explain love on Jimmy Kimmel Live, and YouTuber-turned-author Grace Helbig gives her fashion analysis of the presidential candidates.
Jimmy Fallon Interviews Peyton Manning (Kristin Wiig)
Subscribe to PopCrush on
Late Show First Drafts: Valentine's Cards
Subscribe to PopCrush on
Kids Explain: What Is Love? on Jimmy Kimmel Live
Subscribe to PopCrush on
Presidential Candidate Style Analysis with Grace Helbig on The Late Late Show
Subscribe to PopCrush on