How Much Will Lady Gaga's Canceled Born This Way Ball Tour Cost?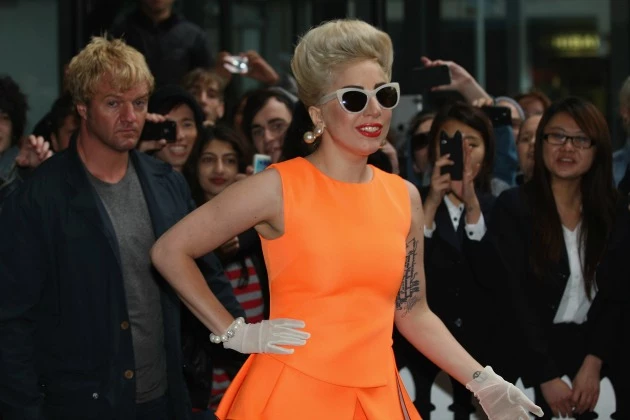 Lady Gaga's recent tour cancellation in the wake of her pending hip surgery is bad news — for the singer, for her fans, and perhaps most of all for the promoters who were counting on their share of all that Little Monster revenue. So how much will this all cost them?
Well, it's complicated, as it's easy to lose sight of it in all the glitz and glamor. But a tour the size of Lady Gaga's Born This Way Ball is almost an industry unto itself, with a lot of jobs created along the way. As MTV points out, while Gaga stands to lose plenty of money thanks to her ornery hip, she can at least take comfort in the knowledge that she won't have to absorb the expenses that her promoter, Live Nation, is facing.
"Live Nation will eat the majority of the cost on this — big costs things like staging, building a production — it's like developing an airplane, they have a huge upfront cost that you hope to make up on shows, so they miss out on that," Venues Today editor Dave Brooks explained to MTV. "And you can't underestimate how much money they spent marketing this, online, commercials, radio, they can't make that up. They also have to refund the money, which means hiring people to refund ticket money. It's going to be costly for them."
That cost will also be passed along to the stadiums where Gaga was scheduled to play, pointed out Brooks. "It's bad news because for any venue, this was going to be one of their highest-grossing shows at least for the first part of the year, and to lose that, it's going to change the way you do budgeting for the rest of the year."
He added, "A lot of venues are still recovering from the NHL lockout, so it doesn't come at a very good time for them. They're going to miss out on a lot of revenue, from tickets and fees, food and beverage, and merchandise sales, which could be anywhere from $10-30 per person."
Watch Lady Gaga Injure Herself in Concert (at the 2:05 mark)
Subscribe to PopCrush on