YAAAS, Gaga! Lady Gaga Dominates Social Media Amid Golden Globes Win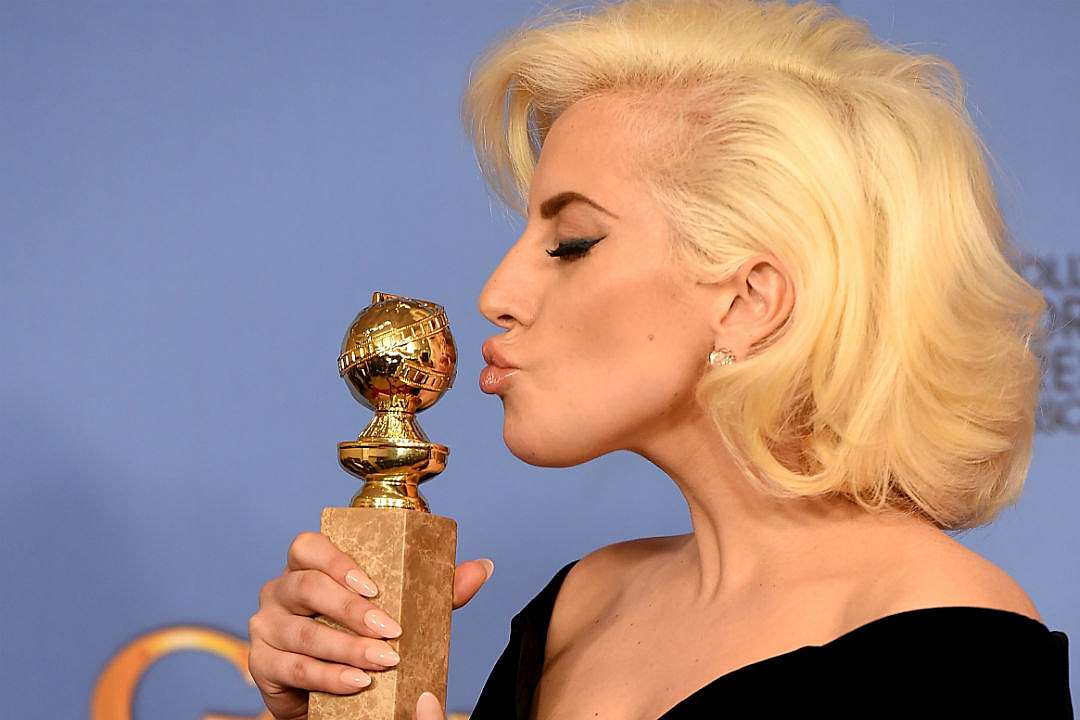 Lady Gaga said she was "speechless" after beating out Kirsten Dunst and Queen Latifah to win the 2016 Golden Globes award for Best Actress in a Limited TV Series. Twitter users, on the other hand, weren't so tongue-tied.
Subscribe to PopCrush on
The topic of Gaga ruled Twitter through the show's broadcast, according to ABC News, and amounted to 4.4 million tweets. Jennifer Lawrence, who won the award for Best Actress in a Comedy Film for her role in Joy, was the second most-tweeted subject while Revenant star Leonardo DiCaprio, who nabbed a trophy for Best Actor in a Dramatic Film, was the third.
Gaga, who won for her role as The Countess in American Horror Story: Hotel, used her acceptance speech as an opportunity to thank the show's seasoned cast, which includes Sarah Paulson, Angela Bassett and Kathy Bates.
"I love you guys so much, you're my family forever," she said. "You're all so talented, and because of you, I was able to shine, I guess. So thank you for sharing your talent with me."
Gaga also noted that she wanted to be an actress before she ever entertained the idea of singing, and thanked AHS creator Ryan Murphy for giving her a chance to live out that dream.
What did you make of Lady Gaga's win and speech? Share your thoughts in the comments!
Golden Globes Fashion 2016: The 10 Best Looks