Lana Del Rey Gushes to 'Billboard' About Summer Festival Plans, New Video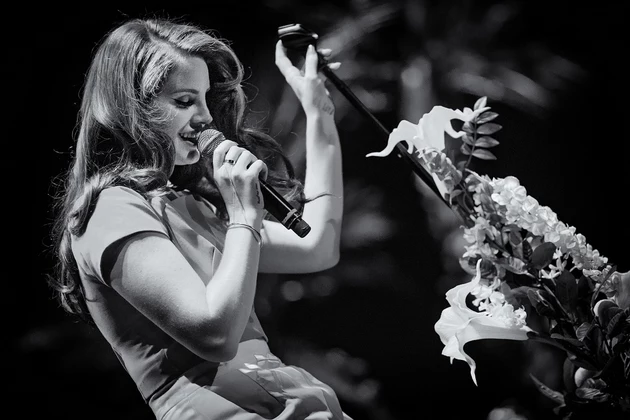 Lana Del Rey is ready to leave her "High By The Beach" lifestyle behind for a hot minute and hit the road instead. The "Summertime Sadness" songstress will be spending her summer performing at various festivals throughout Europe, including a stop in Russia on July 10, where she will play the Park Live Festival in Moscow.
The artist spoke with Billboard about her summer plans during The Recording Academy's Producers and Engineers Wing's tribute event in honor of Rick Rubin on February 12. She expressed her excitement to get back on the road and hit the stage, sharing, "The festivals are the most fun. It's open air, there are no bouncy walls so the sound is amazing and everyone is there to party. Everyone is in a good mood."
Unfortunately, there are no U.S. dates planned—yet.
While talking with Billboard at the event, the singer-songwriter also gushed about her new video for "Freak," the latest single off her Honeymoon album. She revealed of the 11-minute video, "I wanted Father John Misty to do something with me and he was nice enough to agree to be my leading man. The whole thing was inspired by a moving Monet. We were shooting with a couple of special cameras and shooting everything in slow motion and taking a lot of time to color it."
In addition to chatting about her new video, Del Rey also had some kind things to say about Rubin, her former Paradise EP collaborator and the man of the hour during Friday's soiree. She expressed her gratitude for "how much room [Rubin left] for the artist to still have their own vision come through," adding, "He's kind of a facilitator. He doesn't really push anything on anybody. His presence is sort of famously inspirational."
Lana Del Rey's Most Beautiful Stage Looks