Then + Now: The Cast of 'Legally Blonde'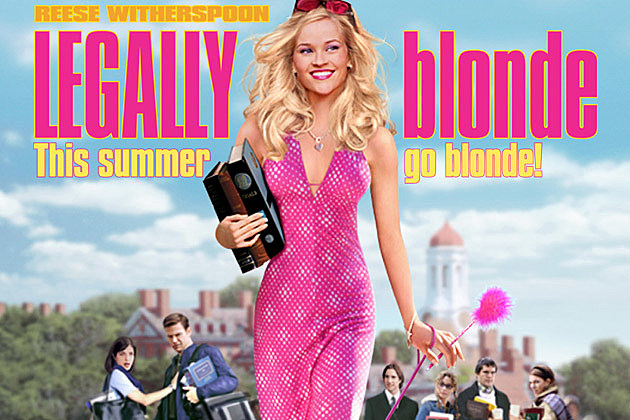 Since 'Legally Blonde' was released in 2001, it has spawned two sequels, 'Legally Blonde 2: Red, White, and Blonde' and the direct-to-DVD 'Legally Blondes,' as well as a successful Broadway show. But it was the original film — and the original cast — that stole our hearts quicker than you can say "bend and snap." Read on to see what the cast is up to now.
Reese Witherspoon (Elle Woods)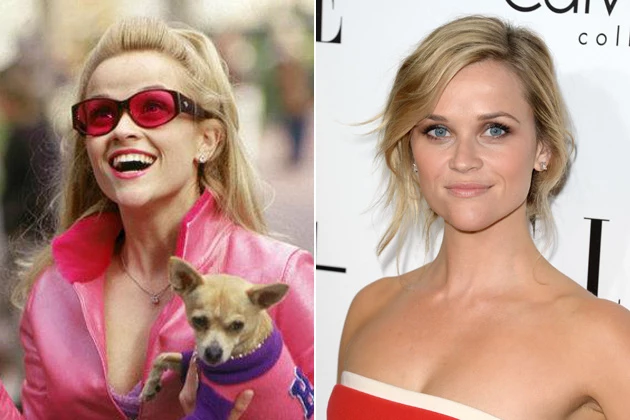 Then: Reese Witherspoon starred as the film's heroine, Elle Woods, everyone's favorite pink-wearing, chihuahua-toting sorority-girl-turned-Harvard-Law grad. While 'Legally Blonde' was the film that made her a household name, Witherspoon had already starred in several films around this time, including 'Election,' 'Cruel Intentions,' (with her then-hubby, Ryan Phillippe), and later, 'Sweet Home Alabama.'
Now: Witherspoon's take on June Cash in 2005's 'Walk The Line' turned her into an Academy Award-winning actress. Now divorced from Phillippe (with whom she has two children, Ava and Deacon), Witherspoon married Jim Toth in 2011, and welcomed their son Tennessee James a year later. While her April arrest for disorderly conduct (and subsequent drunken video) went viral, Witherspoon has learned from her mistakes and is already generating Oscar buzz for her role in the upcoming movie 'The Devil's Knot.'
Luke Wilson (Emmett Richmond)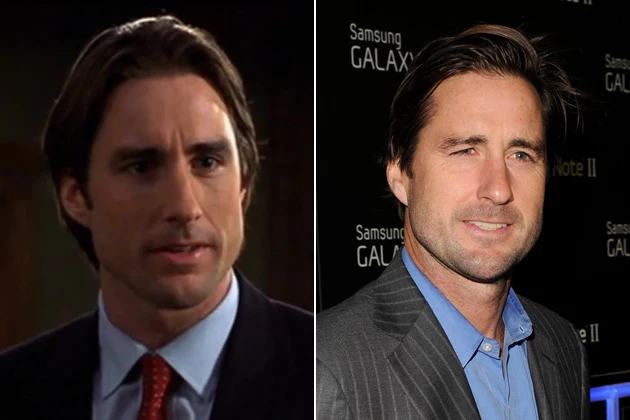 Then: Luke Wilson played Emmett, the good-hearted young lawyer who fell in love with Elle and helped to win her case. Around this time, Wilson also had major roles in 'Charlie's Angels,' 'The Royal Tenenbaums' and 'Alex and Emma.'
Now: As part of the 'Frat Pack' group of comedians (other members include Will Ferrell, Vince Vaughn and Wilson's older brother, Owen), Wilson went on to star in successful comedies with his fellow brethren, including 'Old School' and 'Anchorman.' Next up for Wilson: reprising his role as Frank Vitchard in the much-anticipated sequel, 'Anchorman 2.'
Selma Blair (Vivian Kensington)
Then: Selma Blair portrayed the snooty Vivian Kensington, Elle's fellow Harvard Law student and Warner's new fiancee. 'Legally Blonde' marked the second time that Witherspoon worked with Blair, who famously made out with Sarah Michelle Gellar in 1999's 'Cruel Intentions.'
Now: Blair went on to star in the 'Hellboy' franchise and most recently played Charlie Sheen's therapist for two years on his TV show 'Anger Mangement.' Her next role will be in the upcoming drama 'Sex, Death, and Bowling,' opposite Adrian Grenier.
Matthew Davis (Warner Huntington III)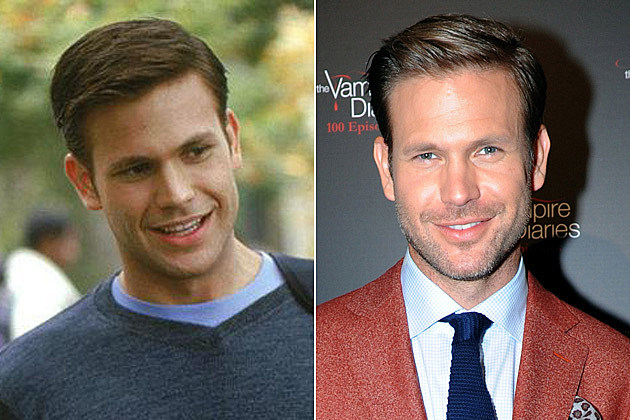 Then: Matt Davis' character Warner was the guy everyone loved to hate. He dumped Elle, insulted her intelligence and quickly got engaged to someone else. But all's well that ends well: At the end of the film, Warner had no girlfriend, no honors, and best of all, no job prospects. Ha.
Now: Davis has continued to act and is best known today for his role as history teacher and vampire hunter Alaric Saltzman on 'The Vampire Diaries.'
Jennifer Coolidge (Paulette Bonafonté)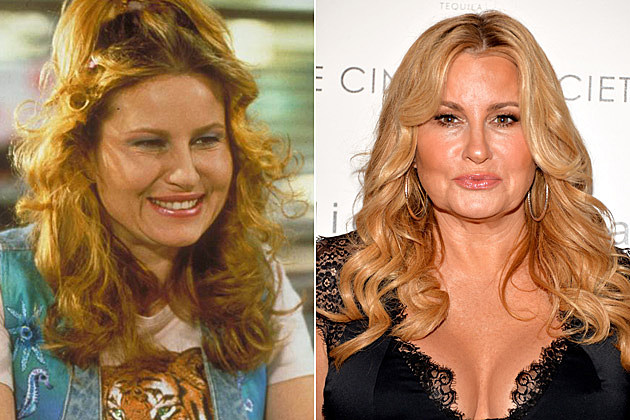 Then: Jennifer Coolidge played Elle's lovable manicurist Paulette, desperate to get her beloved dog back from her ex-husband.
Now: The buxom blonde actress, who is probably most well-known for her role as Stifler's Mom in the 'American Pie' movies, has worked on an number of films and TV shows since 'Legally Blonde,' including 'A Cinderella Story,' 'Epic Movie' and 'The Secret Life of the American Teenager.' She currently stars as Sophie Kaczynski on '2 Broke Girls.'
Ali Larter (Brooke Taylor-Windham)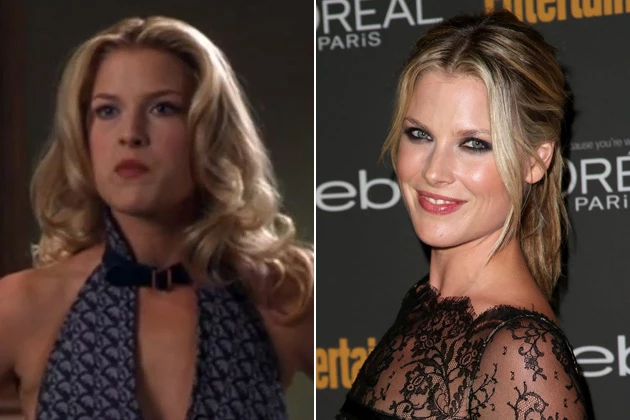 Then: Ali Larter played Brooke, Elle's former sorority sister and famous fitness instructor, who is later on trial for the murder of her husband. Brooke hires Elle as her lawyer and is found innocent. In the late '90s and early 2000s, Larter was also known for her modeling career and roles in 'Varsity Blues' and the 'Final Destination' horror movies.
Now: From 2006-2010, Larter portrayed the characters of Niki Sanders and Traci Strauss on 'Heroes.' In 2009, she married her longtime boyfriend, Hayes MacArthur, with whom she has one son. This year, she started on a new venture and recently released a cookbook called 'Kitchen Revelry.'
Victor Garber (Professor Callahan)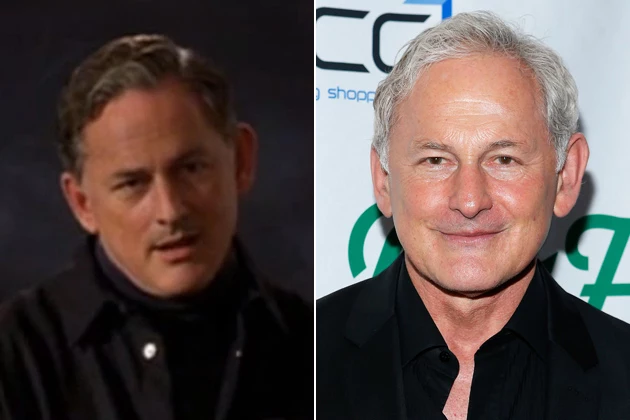 Then: Victor Garber portrayed Professor Callahan, Elle's creepy law professor who assigns her to help with a court case only to later proposition her. At the time, Garber was an already well-established actor, with award-winning roles on Broadway, in film and on TV. He is most well-known for his role as Thomas Andrews in the 1997 blockbuster 'Titanic.'
Now: From 2001-2006, Garber played Jack Bristow on 'Alias.' To this day, he has continued to have a successful acting career in TV, film, and on Broadway. Openly gay, he has been with his partner, Rainer Andreesen, for 13 years.
Holland Taylor (Professor Stromwell) 
Then: Holland Taylor's Professor Stromwell was a tough-as-nails professor at Harvard who initially dislikes Elle, but later supports and stands up for her. In 1999, two years before 'Legally Blonde,' Taylor won an Emmy Award for her work on 'The Practice.'
Now: Taylor went on to play Charlie Sheen and Jon Cryer's mother, Evelyn Harper, in CBS' 'Two and a Half Men,' a role which garnered her four Emmy nominations. In 2013, Taylor wrote and starred in the critically-acclaimed Broadway play 'Ann,' for which she was nominated for a Tony Award.