Lil Jon + LMFAO Incite Wild Senior Citizen Party in 'Drink' Video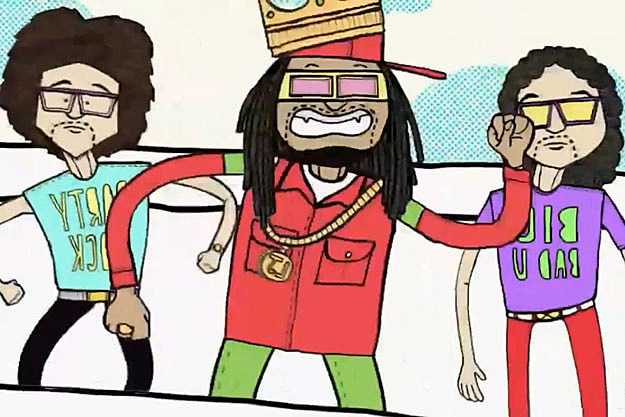 Lil Jon and LMFAO's 'Drink' turns a quiet senior center into the scene of a raucous, booze-filled party in the song's new music video.
The clip begins with shots of elderly people playing dominoes, knitting, and dozing off in a community room. When the caregiver leaves for a five-minute break, the residents bust out their hidden stashes of alcohol and begin to party while Jon shouts lines like, "We came into the club to get real f—-d up!'
One older gent mans the turntable while the others share champagne and shots and drink beer from plastic cups in the world's oldest frat party. For some, the action moves to the dance floor, while others make out on the couch and lose their hairpieces in the process.
Lil Jon and LMFAO did not shoot any scenes for the video, but they do appear via concert footage and a cartoon that depicts the party rockers and the crunk king dancing and getting their drink on.
By the time the unsuspecting caregiver returns, the party is over and the seniors are back to behaving as if nothing happened. You can tell they've pulled off this trick before!
Jon tells Huffington Post the actors had a great time shooting the video. "They were initially reserved, but then they were having the time of their lives," he reveals. "They weren't really drinking, but I think it shows people like to get a little bit crazy in their elder years."
Watch the Lil Jon + LMFAO 'Drink' Video