M.I.A. in Legal Battle Concerning Her Son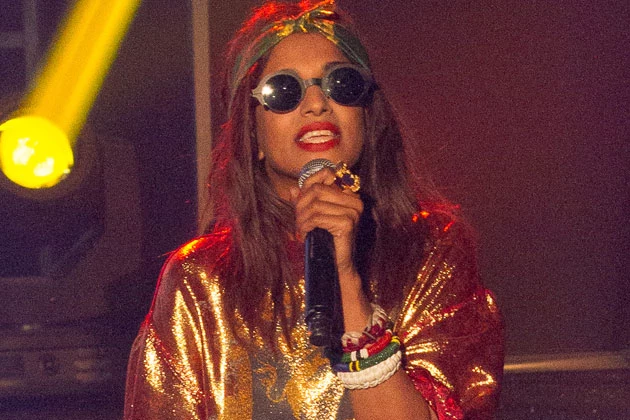 There never seems to be a dull moment in the life of M.I.A. She is currently embroiled in some legal trouble after threatening to take her son Ikhyd out of the U.S. and back to London.
According to the New York Post, the 'Bad Girls' artist threatened her ex-boyfriend Benjamin Bronfman that she was taking her son back to London. He quickly filed a temporary restraining order that bans M.I.A. from taking their child back to her native country.
Currently, both Bronfman and Maya are living in Brooklyn, where their four-year-old son attends school.
After learning of the restraining order, M.I.A. really let loose on Twitter. Her messages have since been deleted, but some read (via New York Post), "BEN you cant take my son away from me … just because you have money doesn't mean you have the right…" and "Every child needs the MOTHER, I GREW UP WITHOUT A DAD. If I grew up without my mother I wouldn't be here."
The controversial star still has retweeted responses from her fans on her timeline, some of which read:
@miauniverse The mother is way more important for a child than the father imo. He should think about that. I wish u the best. x

— Eggy™ (@TM_RELOADED) March 13, 2013
@miauniverse NO MOTHER SHOULD HAVE TO FACE THIS. A CHILD MUST NEVER BE SEPARATED FROM THE MOTHER.

— Liberatum (@LiberatumGlobal) March 13, 2013
@miauniverse same here. Not much of a man for him to do something like that. What a loser

— Lyniv (@BrandonLyniv) March 13, 2013
M.I.A. also tweeted that the Bronfman family allegedly never sees her son, though it remains to be seen whether she has allowed them to see little Ikhyd.
So far, neither parents' representatives have commented on the matter. We hope this issue gets solved in a quick and civil manner!
Watch the M.I.A. 'Bad Girls' Video
Subscribe to PopCrush on