Maddie Ziegler on 'Dance Moms' Days: 'I Was Stressed Out at 11′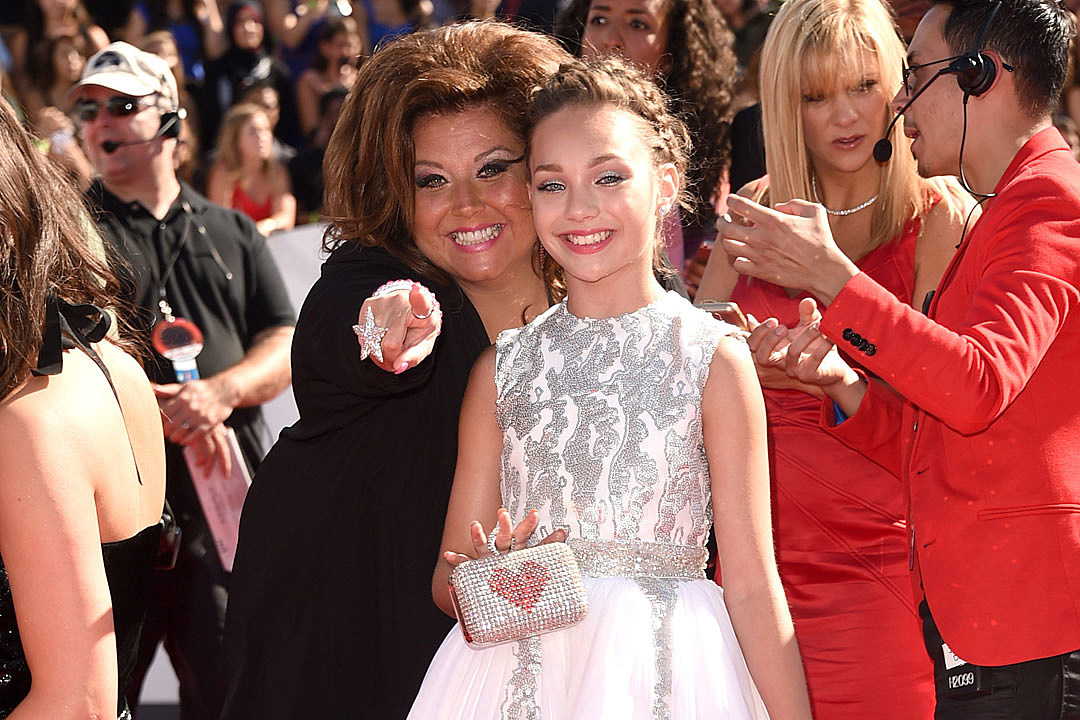 Maddie Ziegler's built quite a career over the past three years, rising to international fame as Sia's bewigged dancing muse — but before all that, she was known to reality fans as a staple of Lifetime's Dance Moms, which followed the young students of the, um, demanding Abby Lee Miller. Now, after exiting the show (and Abby Lee Dance Company) in Season 6, Maddie's opened up to PEOPLE about the "lessons" she learned from the experience, during which she was "stressed out at 11 years old."
The 14-year-old admits she's never seen a full episode of Dance Moms. In addition to admitting that "I hate watching myself," Maddie explained, "we lived through it, so I don't feel like we have to watch it. And it was just so much drama that I don't want to see it again."
Even Maddie, one of the company's brightest stars, didn't escape Abby's exacting standards and explosions on occasion: As the below clip illustrates, even "Let me ask this question to all of you, how many of you are sitting on a yoga ball every morning?" can be a bone-chilling trap that won't lead to anywhere good.
Subscribe to PopCrush on
Asked about her formative time spent with Miller, Ziegler said, "I mean, I learned a lot of lessons. I had the craziest time when I was with her and on that team."
She continued, "I'm really glad that I did move on from that, and I did learn a lot from her, and we did have some fun times. But I feel like now, I've never been happier in my life."
"And like, I'm not stressed at all, which is crazy," Maddie said, comparing her life now to then. "I was stressed at 11 years old. Which shouldn't happen!"
The dancer, who is currently launching an acting career and just released a memoir about her brief but amazing life so far called The Maddie Diaries, now knows "a trophy doesn't mean anything." Still, while she tentatively rules out a reunion with Miller, Maddie still keeps in touch with the girls who are still on the show.
Watch Maddie's full interview over at PEOPLE.
Abby Lee Miller Talks Dance Moms Season 7 at the 2016 KCAs
Subscribe to PopCrush on
2017 Kids Choice Awards Orange Carpet: Photos