Madonna Shades Pepsi Into Submission After Kendall Jenner Fiasco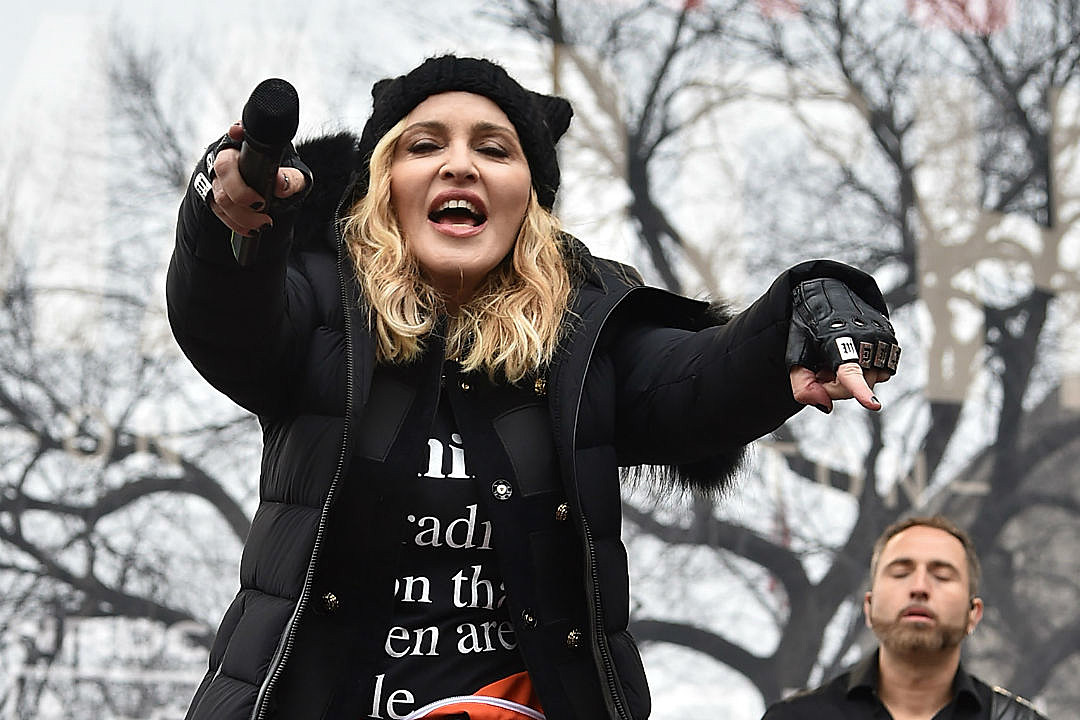 In the enduring battle between America's preferred cola drinks, Madonna just made her choice clear.
The "Ghosttown" singer, who starred in her very own Pepsi ad in 1989, ostensibly weighed in on controversy surrounding Pepsi and Kendall Jenner last night (April 5) with a noticeably pointed Instagram post. Jenner, whose first commercial for the soda brand was released earlier this week, was almost instantly criticized for trivializing the plight of the country's marginalized populations (the ad features Jenner simplistically easing police/protestors tensions by offering a cop a can of Pepsi).
Pepsi eventually pulled the ad to mollify the backlash, but Madonna made sure the brand knew she remained disappointed. So, she published an image that featured herself holding a can of Coke with a caption of a gold-medal emoji.
And followers quickly picked up Madonna's cutting tone. "The shade is strong with this one," one noted, while another wrote "Came back here to bask in this shade."
Fans also pointed out that the post could have been Madonna exacting revenge on the brand, which pulled her commercial after controversy surrounding her video for "Like a Prayer" sparked outrage.
Jenner, all the while, is reportedly "devastated" that her commercial has been met with such negative attention, according to Entertainment Weekly.
"This is the first controversial campaign she has been involved with," a source said. "Even though she had nothing to do with the production and the message of the campaign, she will be blamed for this since she is the face."
Pop Queens Who Should Guest Judge on RuPaul's Drag Race: