Watch the 'Majors & Minors' Commercial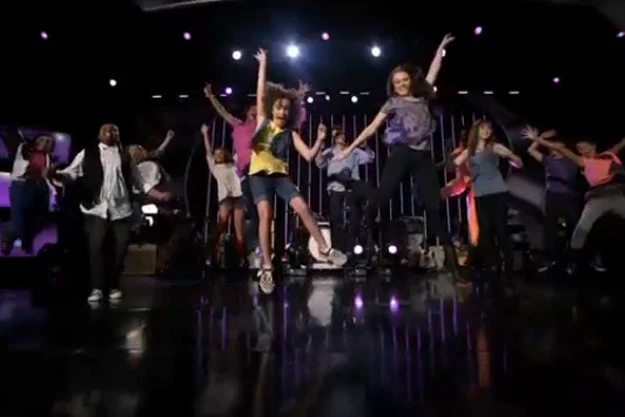 The new commercial for the musical talent competition 'Majors & Minors' has premiered. The show, featuring kids as contestants, premieres this Friday (Sept. 23) on HUB TV at 8PM ET.
In the commercial, you watch some of the 12 young kids — veated from thousands of auditions — work with the biggest artists in the industry — such as Adam Lambert, Sean Kingston, Avril Lavigne, Colbie Caillat and Jordin Sparks.
The contestants range from the age of 10 through 16. No one will be voted off, but the winner will get a recording contract and a coveted spot on a summer tour!
Other artists set to serve as mentors include Brandy, Mike Posner and OneRepublic's Ryan Tedder. Check out the one-minute commercial for 'Majors & Minors' below, with the slogan: "These minors are about to get a major lift."
Watch the 'Majors & Minors' Commercial