Marc Anthony Upset After Split; Jennifer Lopez Says She's 'Happy'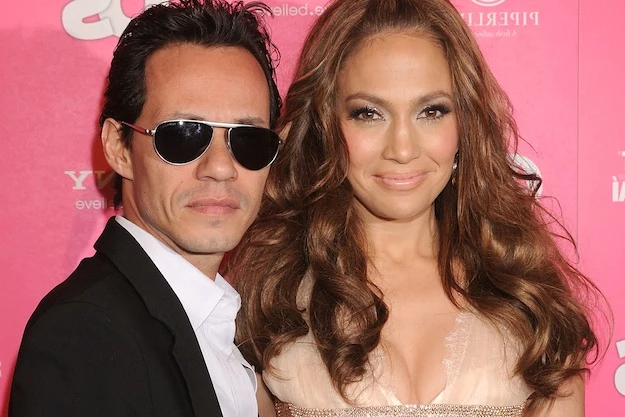 Just one day after Marc Anthony and Jennifer Lopez announced their divorce, the Latin singer was unsociable and visibly upset by the break-up, according to PEOPLE.
Outside of a joke Anthony made during his Saturday concert in Bogotá, Columbia, he gave no hint of his marital problems. However, prior to the show Anthony remained distant and reclusive. "I saw him when he was passing through the stage, but I think because he split up the day before, he didn't allow anyone to talk to him or anyone to come to his dressing room," Spanish TV host Eva Rey told the celebrity magazine. "The people who worked with him said he was a little bit upset, so because of that, they tried to keep everybody from him."
In addition, Anthony stay in his hotel room the entire time he was in Columbia and never ventured out into the public like he usually does when he's there. "Everything he ordered was by room service. He was distant from people," said a source.
In stark contrast, Lopez was beaming during her wedding gig in the Ukraine last weekend. The 'On the Floor' songbird was paid a reported $1 million to perform at the lavish wedding of the son of an Uzbek oil tycoon. During her set, a cheerful J.Lo asked the crowd, "Are you happy? I am happy, because I am here with you today!" However, a source did tell US Magazine that Lopez was "devastated" by her divorce but "is looking forward to the future."
Despite, Anthony and Lopez's separation, the pair will continue to do business together — including hosting an upcoming reality-talent competition series, 'Q'Viva!: The Chosen.'
Watch the Marc Anthony and Jennifer Lopez 'American Idol' Finale Performance