Mariah Carey Wouldn't Let Her Hubby See Her Naked During Pregnancy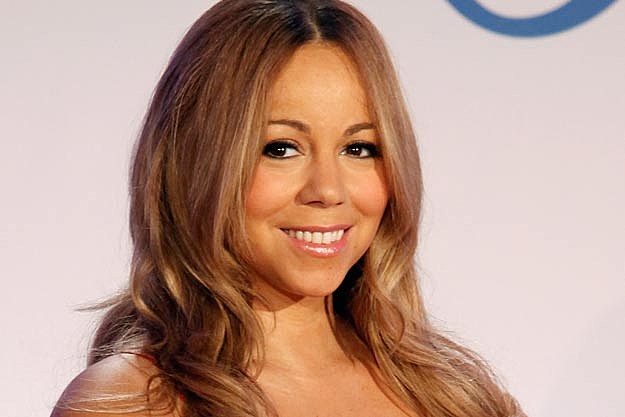 Mariah Carey gained 70 lbs. when pregnant with her twins (and first children overall) Moroccan and Monroe. Dem babies were born on April 30 and Carey has already shed the baby weight that every woman gains when preparing to give birth.
However, despite posing naked while pregnant, the diva told Gayle King that she did not want her hubby Nick Cannon to see her in her birthday suit during the home stretch of her pregnancy, when she was at her peak weight.
Carey, 42, is loving her new trim figure, but a few months ago? Not so much! "I had a towel on in the tub," Carey, the new Jenny Craig ambassador, said. "I'm not lying, I promise you! You think I would let Nick see me looking rancid like that?" Mariah, we love you, but we don't think being pregnant with twins is a "rancid" look! You were aglow with impending motherhood and carrying two babies means you got bigger!
In addition to covering up with towels in the tub, Carey stayed far, far away from the scales, revealing,
"I didn't want to know [my weight], because why would I want to feel that bad? I know it was a number that I never want to see again." Sounds like it was a number that motivated her to quickly lose the excess pounds. Carey even admitted that her penchant for devouring soul food and Italian meals helped her to pack on the weight. She was eating for three, so portion control wasn't of utmost importance.
She admitted, "Maybe the portions weren't what they should've been. Even as a pregnant woman you kind of have control over it, but you don't feel like it when you're pregnant."
Once she shed the pounds, Carey — who was quick to point out that she is not petite — felt stronger. "I had, like, no bones for a while. It's important to me to feel my bones!"