Today's Best Tweets: Maroon 5's 'Hands All Over' Certified Platinum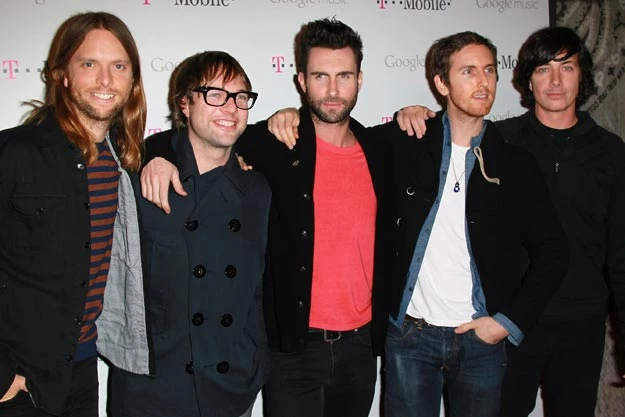 David Livingston, Getty Images
The Rolling Stones know a little something about selling records, so it only makes sense Maroon 5's album featuring the song, 'Moves Like Jagger,' has been certified platinum! Lea Michele, Harry Shum and Chris Colfer were sending well wishes to 'Glee,' castmate, Darren Criss, as he makes his Broadway debut tonight in the musical 'How to Succeed in Business Without Really Trying.' Both Ludacris and Hanson were teasing some huge news for the new year. 2012 is shaping up to be a great year! Sara Bareilles was jumping for joy over a small discovery and Fabolous tweeted he is making moves abroad and on the homefront! See what your favorite stars were chirping about today!

Hands All Over just went platinum in America!!! Thank you to all of our incredibly loyal and amazing fans for making it happen!!! Woo hoo!!!
Sending so much love to Mr.
@ DarrenCriss
for his broadway debut tonight in How to Succeed!! Have an amazing night!!! Xo
HUGE ANNOUNCEMENT TODAY! STAY TUNED!!!!
So I've been gone from the Internet for the past two weeks- been busy getting ready and excited for my opening of 'How To Succeed' on B-Way!
2012 is here and I have to say I am excited! We have some fun ideas for all of you that we cannot wait to share. Are you excited? -ISAAC
Finding 3 bucks in a pair of pants still makes me yell out: "MONEY!"
Good times in Nigeria & Dubai... Focused on moves to make while i was away... Now I have to make the moves while I'm home... #2012