Michael Buble Recording Christmas Album With Shania Twain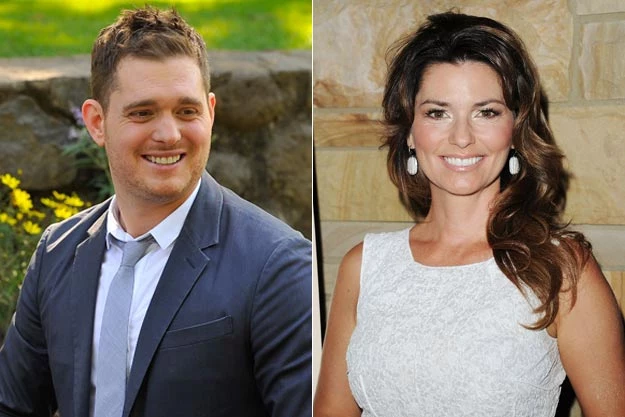 Michael Buble has a new holiday album on the horizon, which will include a 'White Christmas' duet with fellow Canadian Shania Twain.
"We did it bouncy," Buble said in a video chat, according to CTV. We're not sure how bouncy a classic ballad like 'White Christmas' can sound, but we're eager to find out. The Grammy winner called the Twain duet "really fantastic" and mentioned that he also recorded a version of Mariah Carey's 'All I Want for Christmas Is You.'
Buble released a Christmas EP in 2003 called 'Let It Snow,' but he said he had very little to do with the arrangement of those songs. This time, he hopes to put his own signature on what could be a classic album.
"I wanted to make the quintessential Christmas record," Buble said. "I wanted to make a record that would outlive me, and I wanted to do for people what Bing Crosby did for me. He introduced me to the world of jazz and melody. And I didn't want to be hip or edgy. I just wanted to make a really sweet Christmas record that kids can grow up with."
Those kids might include his own. Buble said he and wife Luisana Loreley Lopilato de la Torre look forward to having family Christmas celebrations with children: "I'm pretty ready in my life and I think my wife is too. You know, that would be really cool for me. I know we're talking about Christmas, so it's kind of perfect, but I can't wait for Christmas with kids."
Watch Michael Buble Perform 'Let It Snow' In Concert