Miley Cyrus + Cynthia from 'Rugrats' – Celeb Look-Alikes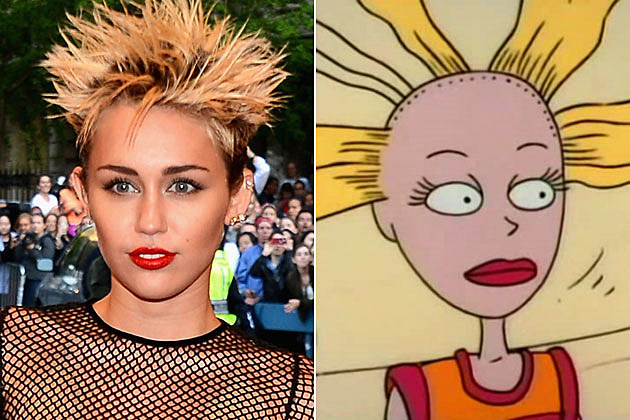 When we saw Miley Cyrus at the 2013 Met Gala, we kept thinking to ourselves, "She reminds us of someone." We couldn't quite put our finger on it, but then it hit us. She looked just like Angelica's doll, Cynthia, from the cartoon 'Rugrats'!
Don't get us wrong, we thought the 'Ashtrays and Heartbreaks' singer's dress was impeccable. It fit her perfectly and was the perfect amount of edge for the 20-year-old songstress. We just think Miley took the "punk" theme of the evening a little too literally and ended up looking like a cartoon reincarnation of herself. Can't win 'em all!