New Songs on the Radio – July 2013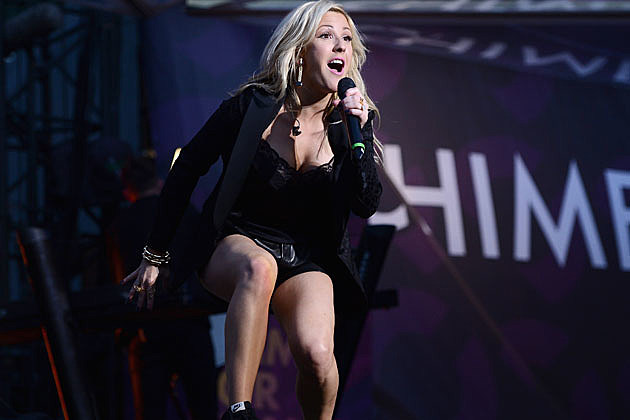 Are you ready to heat up your summer when these new songs hit the radio this July? You better be!
Ellie Goulding's fourth single from her upcoming 'Halcyon Days' is probably plotting it's takeover of your local radio station as we speak. The song appears on her re-release of her 2012 album, which will feature 10 new bonus tracks. The U.K. songstress' voice sounds as spectacular as it ever has on this anthemic EDM track. We can't wait to hear what else Ellie has in store for us!
If you haven't once heard Robin Thicke's 'Blurred Lines' this summer, then you probably live under a rock. Now, Thicke is set to give us yet another hit in the form of his track 'Give It 2 U' featuring hip-hop's wonder boy Kendrick Lamar! This single is just as sexy as Thicke's 'Blurred Lines' and we are lovin' it! Plus, Kendrick makes anything infinitely more awesome. It's in his DNA.
Last, we have a song from boy band Midnight Red titled 'Take Me Home,' not to be confused with the One Direction album. The guitar-driven track is made for singalongs with the chorus, "Don't keep me waiting, this love is fading / Take me home / I try but it's not the same / Give me your love again / Take me home."
New Songs on the Radio – July 2013
Ariana Grande, 'Baby I'
Avril Lavigne, 'Rock N Roll'
Ellie Goulding, 'Burn'
Fifth Harmony, 'Me & My Girls'
Justin Timberlake, 'Take Back the Night'
Midnight Red, 'Take Me Home'
One Direction, 'Best Song Ever'
Robin Thicke, 'Give It 2 U' Feat. Kendrick Lamar
Zendaya, 'Replay'