Nick Lachey Hits up Vegas for Bachelor Party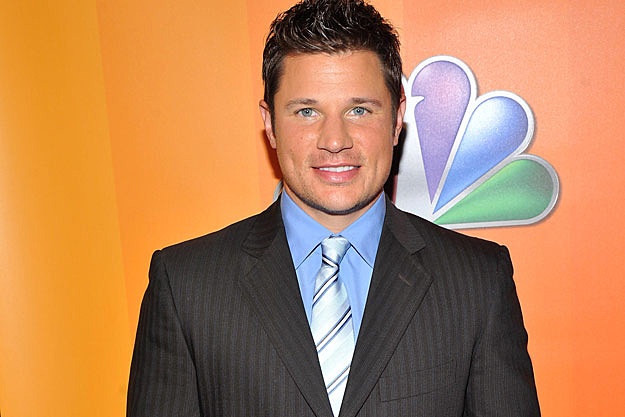 The big day is getting closer and closer for Nick Lachey, who is gearing up to walk down the aisle with fiancee, Vanessa Minnillo. This past weekend, Lachey hit the famed Vegas strip for his bachelor party according to US Magazine, where he was joined by his brother, Drew Lachey, and their former 98 Degree band mates, Jeff Timmons and Justin Jeffre.
Other famous friends on hand for weekend celebration, which took place Friday and Saturday (July 1 and 2) at a cabana at Tao Beach, were Matt Leinhart and Geoff Stults.
While Lachey's bride-to-be was no where in sight, she was definitely thought about, especially when presented with a cake, complete with a ball-and-chain with "property of Vanessa" written across it.
His low-key bachelor party was picture perfect and just how he hoped it would be.
"I'm 37, and my college roommates from two different universities, all my high school friends, [have] all [moved] on in life," Lachey said. "A lot of these guys have kids and don't see each other as much as we used to, so this is an opportunity — or an excuse, really — to get together and tie one on for old time's sake."
The highly-anticipated wedding between Lachey and Minnillo, which will be televised as part of a TLC network special later this year, will also be a low-key event.
"It's going to be an intimate [ceremony]," says the groom-to-be. "It's not going to be a big, blown-out, 400-person ceremony in Central Park or anything like that. [Our wedding is] for us, for the people in our lives who are close to us and mean a lot to us. That's the way we wanted it, and I'm happy we're able to do it that way."
Watch the 98 Degrees 'I Do (Cherish You)' Video