Nickelback 'Here and Now' Album Slated for November Release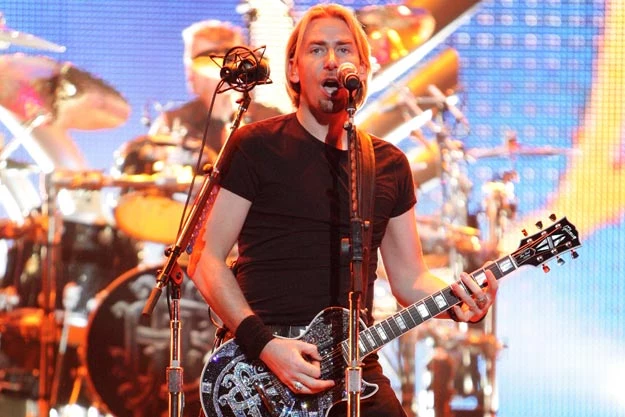 After a three-year absence, Nickelback are preparing to release their seventh album, 'Here and Now,' a self-produced record that arrives on November 21.
"We entered the studio this year with a vision, and it all came together," singer Chad Kroeger said in a press release. "We're extremely happy with the results and can't wait to share them with our fans."
The Canadian band often scorned by critics but beloved by fans will embark on a 2012 world tour, with dates to be announced shortly. The band has always had a hand in both the pop and rock music worlds, and that will continue with the release of competing singles on Sept. 26. 'Bottoms Up' will be sent to rock radio stations, while 'When We Stand Together' will target the pop market.
Roadrunner Records President Jonas Nachsin said, "Through our many years of working with Nickelback, we have always been amazed by the band's continuing ability to record songs and albums that inspire and thrill millions. After hearing the newest material, we are sure they have done it again, and we are dedicated and eager to promote the band across the globe."
Nickelback have recorded four straight multi-platinum albums, starting with 'Silver Side Up,' which included their breakthrough single 'How You Remind Me.' Their last album was 2008's 'Dark Horse,' which produced the hits 'Gotta Be Somebody' and 'If Today Was Your Last Day.'