Nicki Minaj Fires Her Stylist Crew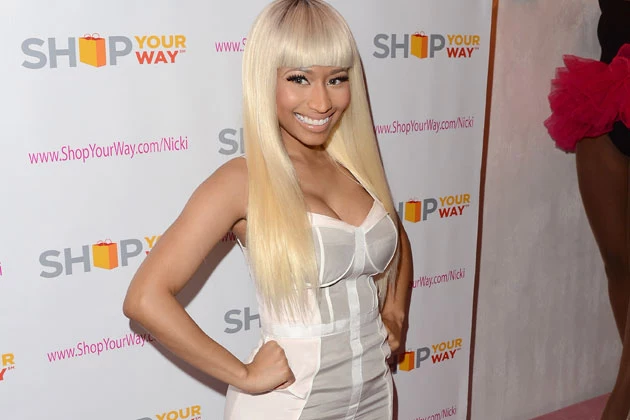 After seeing these recent pictures of Nicki Minaj, we knew something was up. The 'Starships' rapper reportedly fired her stylist, hairdresser and makeup artist and has obviously opted for a much more classic look. (Goodbye, Hello Kitty couture!)
The 'American Idol' judge certainly didn't have the look of a kindergartner whose parents let her play dress-up in the dark at Elton John's AIDS Foundation's Oscar party. Minaj looked fab in a white cocktail dress complete with purple lips, sparkly shoes and blond hair. Then it happened again! Nicki stepped out at an event for her Kmart collection and looked positively… normal!
Back in January, Minaj parted ways with her wig stylist due to creative differences and Nicki's hair has been markedly subdued since then. Now it seems she's ready to make a total style 180. Why the change of heart?
A source told The Sun, "Nicki is desperate to be taken seriously as an artist," they continued, "Nicki feels that now she's done with 'American Idol' she can finally be taken seriously and release a proper hip-hop album." By the sounds of it, Nicki is fixing to make a return to her hip-hop roots and leave the 'Starships' portion of her career far behind.
If Nicki's new look is here to stay, we are welcoming it with open arms. We know Nicki can do glam with the best of them (just look at her dress from the 2012 American Music Awards!). I think we're all happy to leave the days behind when the Harajuku Barbie walked the red carpet dressed like a cardinal with a pope look-alike as her date…
Watch the Nicki Minaj 'Pound the Alarm' Video
Subscribe to PopCrush on