Top 10 One Direction Songs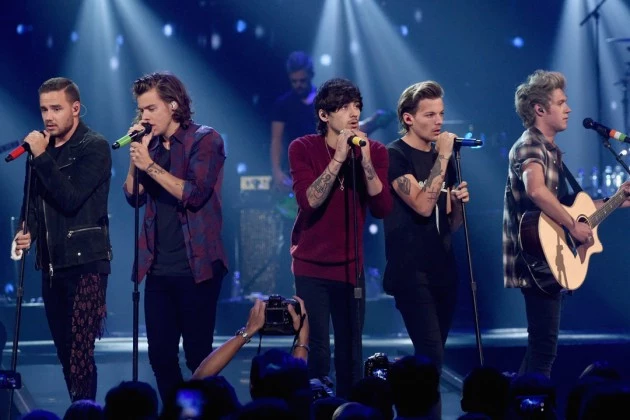 One Direction finally have a solid, bulked-up discography now which is equal parts blessing and curse. When you're presented with the task of choosing your top 10 One Direction songs, things get a little tricky, feelings get a little hurt, guilt becomes a very palpable and real thing.
Since breaking into superstardom across the pond on the U.K. X Factor, the guys achieved rare global crossover success with their debut album Up All Night and are clearly eager to keep that momentum going: they released a movie, they have dolls, they have recordbreaking tours, they even had a few pop-up stores around the world. Talk about serious power.
Even though the boys may have some trouble dancing themselves, they have plenty of tracks that will inspire Directioners — and even their parents — to get up and move, but they also have the vocal chops to deliver ballads that will bring tears to the eyes of boys and girls everywhere without making their folks cringe, either. Since their beginner days, however, they've managed to release three more albums — the pop perfection that is Take Me Home (which, if we're being totally honest, could benefit from a top 10 list based on those songs alone), the slightly more grown-up Midnight Memories and the 80s rock-inflected cohesion of Four.
Narrowing the list down to a mere 10 songs when their back catalogue boasts over 40 songs has proven to be difficult, and we're sorry for whatever we managed to leave off. We assure you we're losing sleep over it.