Tina Majorino was the 'Perfect Fit' for Pink's 'F—in' Perfect' Video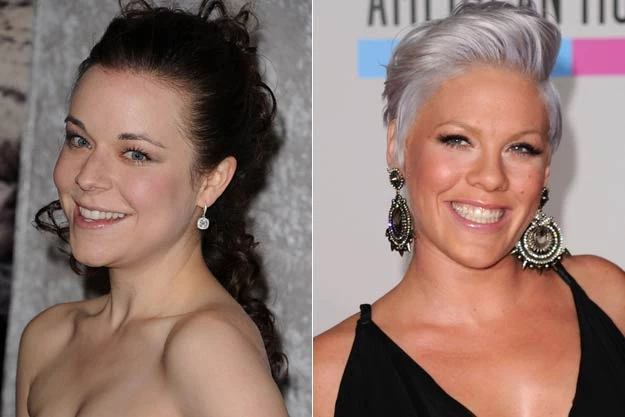 Indie film darling Tina Majorino stars in the chilling music video for Pink's latest single 'F—in' Perfect,' which is her second single off the album, 'Greatest Hits … So Far!!!' The single conveys the same sort of inspirational message as 'Raise Your Glass,' and peaked at No. 2 on the charts, making it Pink's 11th Top 10 single in the States.
The uplifting tune that conjures up universal themes of acceptance has no doubt gained momentum due to Majorino's vulnerable performance in the accompanying music video. Director Dave Meyers tells PopCrush that he and Pink considered four or five actresses and it came down to Tina for several reasons.
"In this particular place, Pink was insightful in picking Tina," says Meyers. "I think the thought process for Pink is that Tina herself embodies the type of character that we had written … Just looking at her credits, like 'Napoleon Dynamite,' she just has that sort of indie, off-the-mainstream-path angle about her. We both got excited about her and thought Tina would be a perfect fit."
In the daring music video, Pink and Meyers — who have collaborated on 16 projects since the artist's very first single 'There You Go' — continue to push buttons, bringing up issues of depression, bullying and cutting. We are taken through Majorino's character's life — from a young child through her adolescence and finally to motherhood — as she discovers the challenges through each life stage, but most importantly the beauty of the journey and the beauty in herself.
"Tina was dying to be a part of this and did things that she wouldn't have normally considered" says Meyers. "There was a lot of demand on her emotionality to convey this sort of self-esteem issue that women face in a real way. It was a real challenge for her and she really dove in and she was the right choice."
He adds, "You gotta be careful in videos, you don't always get the best performances or the best actor. So it was really a beautiful novelty to be able to get her and she was a huge Pink fan …  And it was just beautiful."
The now 26-year-old former childhood actress — known for her roles in 'Andre,' 'Waterworld,' 'When a Man Loves a Woman' and 'Corrina, Corrina' — took time off from show business in the late '90s, returning 2004 with a quirky role as Deb in 'Napoleon Dynamite.' Music videos are nothing new for Majorino, who also appeared in the 2005 music video Lifehouse's 'Blind.' Majorino continues to take on a broad range of difficult roles and she is poised to rise among young Hollywood's best.
Watch the Pink, 'F—in' Perfect' Video