'Pretty Little Liars' Spoilers: What are the Titles of 5×02 and 5×03 + What's Wren Got to Do With It?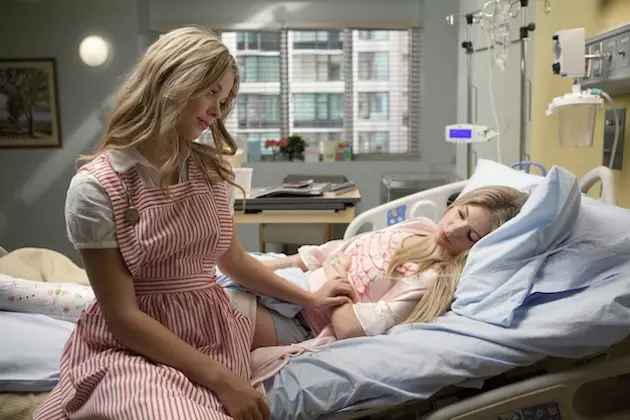 We already know that the 'Pretty Little Liars' premiere 5×01 will be titled the slightly adorable 'EscApe from New York,' but what will episodes 5×02 and 5×03 be called? And do they have ties to Wren?
You can find the spoiler-filled answers below.
According to the 'PLL' fan Twitter All Things PLL, episode 5×02 will be named 'Whirly Girl' while 5×03 gets the much easier to figure out 'Surfing the Aftershocks.'
While we assume 5×03 will follow the town of Rosewood and the Liars as they deal with the ramifications of a living Alison, 5×02 is a little harder to figure out.
As Wet Paint has learned, actor Julian Morris who plays Wren Kingston was in a movie of the exact same name– 'Whirly Girl'! Could Wren be making his triumphant return to the series in the second episode of Season 5!?!
We sure hope so.
Of course, the title could just refer to Alison, who must deal with a life no longer on the run. As episode 5×01 director Norman Buckley seems to hint, the premiere (if not later episodes) will be decidedly Ali-centric.
Which definitely makes sense considering her return to the land of the living. Could she be the whirly girl in question?
'Pretty Little Liars' will return to ABC Family at 8PM ET on Tuesday, June 10.