Chuck D Weighs in on Oscars' Use of Public Enemy's 'Fight the Power'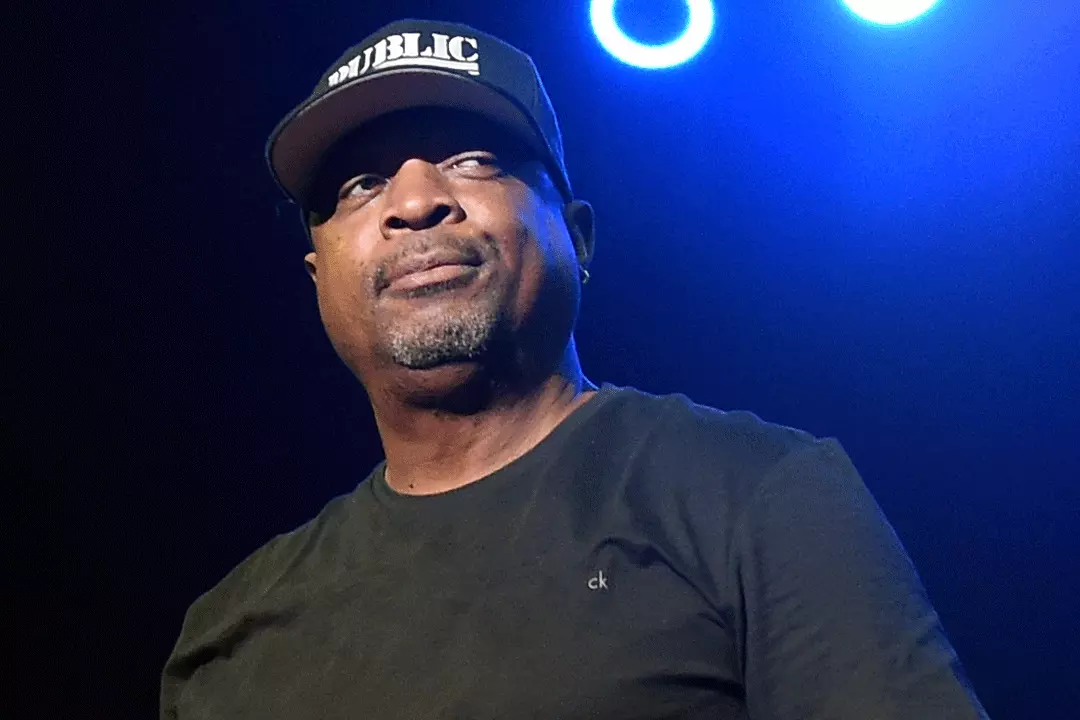 Chris Rock opened and closed out his hosting duties at the 2016 Oscars last night (February 28) to the sound of Public Enemy's politically-charged "Fight the Power." It alluded to a major aspect of the ceremony, in which Rock used his platform to shine a much-needed light on Hollywood's blatant lack of diversity.
Public Enemy's Chuck D has since responded to the Academy's decision to use the song during the show on Twitter, where he also commented further on the #OscarsSoWhite controversy at length.
"I don't wanna hear about Oscars being white. Oscar been white. We have need black communities to support our ARTS as much as we do sports IMO," he wrote. "Oscars are like a TRADE show. If you aint in that business why should you care? Its like winter baseball meetings, how many care about that?"
He then compared music to sports, and how glaring the levels of interest are between the two, noting that schools don't properly incorporate the arts into their curriculum, while access to sports information is everywhere.
Schools been wack.There is a REASON folks dont know sht about music film history etc. But sportsworld will LEAVE you if you dumb on the game

— Chuck D (@MrChuckD) February 29, 2016
Avg fan of music in 2016 fails any test when asked facts about it. Avg fan of sport passes the basics. In Black community its so EVIDENT

— Chuck D (@MrChuckD) February 29, 2016
The USA govt cointelpro millennium plan; Dont teach them sht about the history of the sht they love & have them guessing instead of KNOWING

— Chuck D (@MrChuckD) February 29, 2016
I toss a 100 sports names & many will know. Ill ask the last 100yrs of recording artists, actors, authors etc & watch fumbles all over my TL

— Chuck D (@MrChuckD) February 29, 2016
Black Community support the ARTS as education REFORM & stop waitin for corporations to educate you on something they just hustling our way

— Chuck D (@MrChuckD) February 29, 2016
I seen folk past 20yrs wanna be actors in movies but ignore their school theater & plays ( if they had it) or Rappers dissin music classes

— Chuck D (@MrChuckD) February 29, 2016
Chuck D then addressed the Oscars' inclusion of Public Enemy's 1990 track, which was written for Spike Lee's racially-charged 1989 movie Do the Right Thing, in the broadcast.
"The song 'Fight the Power' is beyond me & the crew. The point of the song is a call to making change eventually not just applauding the thought," he wrote. "Art speaking. Fight The Power. Make change. Demand respect. Do your own awards RIGHT & give indie artists & actors a chance to make a LIVING."
The song FightThe Power is beyond me & the crew.The point of the song is a call to making change eventually not just applauding the thought

— Chuck D (@MrChuckD) February 29, 2016
Art speaking. Fight The Power. Make change.Demand respect. Do your own awards RIGHT & give indie artists & actors a chance to make a LIVING

— Chuck D (@MrChuckD) February 29, 2016
See Photos From the 2016 Oscars Red Carpet