'Real Housewives of Atlanta' Star Kim Zolciak Drops 'Love Me First'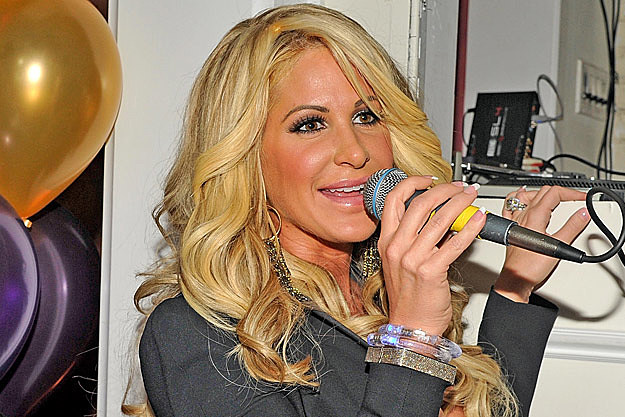 'Real Housewives of Atlanta' star Kim Zolciak is back at the mic, this time with a new ballad called 'Love Me First,' which arrives just in time for her new Bravo spin-off 'Don't Be Tardy for the Wedding.'
The new tune is quite the departure from her 2009 'Tardy for the Party' single, offering a sentimental take on the changes she's been making in her life. She sings: "Now i'm learning every day / There ain't no other way / Before I love somebody else, gotta love me first."
While the country-influenced song itself isn't half bad, the real housewife's voice leaves a lot to be desired. With all her riches, we'd think Zolciak would have splurged on some Auto-Tune for this record, but perhaps those funds were being used on her lavish wedding.
Speaking of her nuptials, a new preview of 'Don't Be Tardy for the Wedding' shows Zolciak in all of her unfiltered glory, complete with a big ol' side helping of drama. Aside from her latest tune, fans of the TV star will have plenty to balk over when the show premieres this spring.
Listen to a snippet of 'Love Me First' below, and get your hands on your own copy of the song when it arrives on iTunes in a few weeks.
Listen to a Snippet of Kim Zolciak's New Song 'Love Me First'