Rihanna's 'Man Down' Video Criticized by Parents Television Council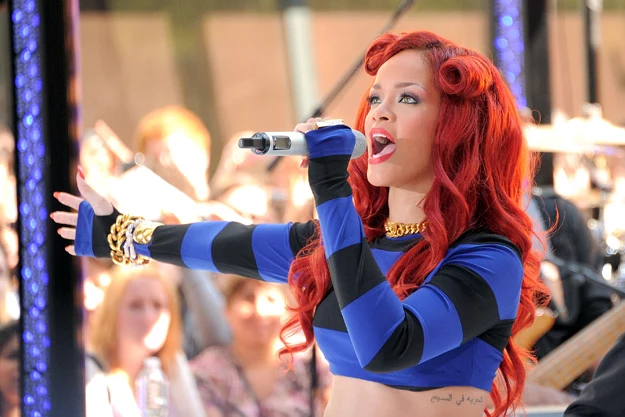 Rihanna's new video for 'Man Down' has been criticized by the Parents Television Council for promoting violence in young women.
The video, which premiered on BET on Tuesday, shows the R&B singer shooting an unarmed man dead in a public train station as retaliation for sexual assault. In 2009, the 23-year-old was the victim of assault by her then boyfriend, Chris Brown.
The Parents Television Council is condemning the video, saying it depicts the singer in an "implied rape scene with a man whom she later guns down in an act of premeditated murder." The organization is asking BET and its parent company Viacom to stop airing the video.
"Rihanna's personal story and status as a celebrity superstar provided a golden opportunity for the singer to send an important message to female victims of rape and domestic violence," Melissa Henson, director of communications and public education for the Parents Television Council, said in a statement. "Instead of telling victims they should seek help, Rihanna released a music video that gives retaliation in the form of premeditated murder the imprimatur of acceptability."
Rihanna took to Twitter to voice her thoughts on the matter: "The music industry isn't exactly Parents R Us! We have the freedom to make art, LET US! It's your job to make sure they dont turn out like US."
Watch the Rihanna 'Man Down' Video