Did Rita Ora Just Diss Prince Harry's Girlfriend Meghan Markle on 'Wendy'?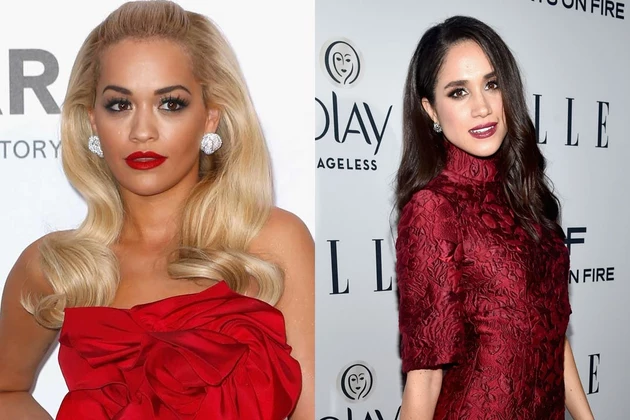 Rita Ora is many things: an actress, a fashion designer, a model, a muse, a TV personality and a singer. Sadly, she is not royalty and doesn't seem to be in line for any royal title. She is, however, proudly British, which is perhaps why she seems wholly unimpressed with her obvious crush Prince Harry's polarizing new girlfriend, Meghan Markle.
Appearing on The Wendy Williams Show on December 9 in promotion of the new season of America's Next Top Model, Ora seemed to cast a little shade Markle's way when the topic of Prince Harry's romantic endeavors was brought up.
When asked by Wendy if she thought the prince and the American television actress may eventually get married, Ora seemed bewildered by the possibility.
"I don't know," she gasped, before expressing her suspicious that Harry-Meghan is somehow not… real…
"I still don't know if I believe [that they're in a relationship]," Ora said. "I don't know. I don't know!"
"But I know my prince, alright? And I know my prince really well. And in my dream that, for me, just no. I don't think it works out," she quipped, telling Williams that she could not envision Markle walking the same halls as the queen: "I just don't know if I can see her waffling around the Buckingham palace!"
Watch below:
Subscribe to PopCrush on
50 Shades of Celebrity Disses: