Rita Ora Finally Speaks Out on Rob Kardashian's Twitter Rant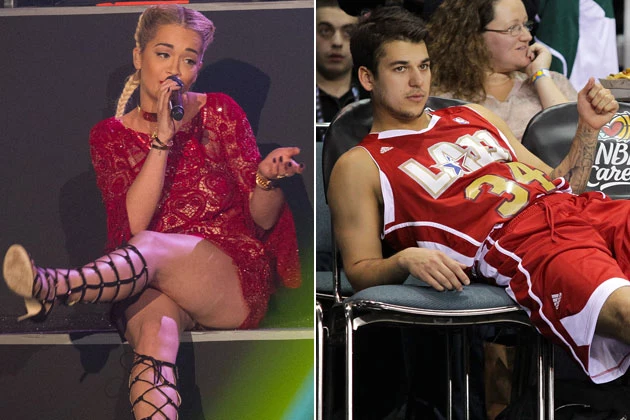 No matter how hard we try to fight it, there's no getting around the fact that this is a world where Kardashians are allowed to be famous simply for being famous, which is why sock-shilling Kardashian brother Rob is allowed to create 'news' by saying horrible things about Rita Ora.
Fortunately, Ms. Ora is more than capable of defending herself.
Speaking to the U.K.'s Sun tabloid, Ora was asked to share her thoughts regarding the bizarre Twitter rant in which Rob accused her of cheating on him with "20 dudes" and wailed, "you let me get you pregnant." Even when they were supposedly dating, Ora maintained that "it's not really a relationship," and she hasn't changed her tune.
"I never actually thought it was a relationship in all honesty," she shrugged. "I never mentally defined it as boyfriend/girlfriend. When I split up with him I said 'It's because I'm never there, I don't know how to do it.' That's all I said… then the rest happened."
Given the rather repulsive nature of "the rest," Ora could be forgiven if she decided to fight fire with fire, but she held to the high road, brushing the whole thing off by saying, "When you are involved with someone for a while and they decide to express their feelings to the public, well, that's not my personal way of therapy but I guess everyone takes split-ups differently."
And as for Rob's gross rant? "You should have to sit an exam before you go on Twitter," Ora suggested. "To see if you're mentally stable."
Watch the Rita Ora 'How We Do' Video
Subscribe to PopCrush on