Robyn Dishes on Touring With Katy Perry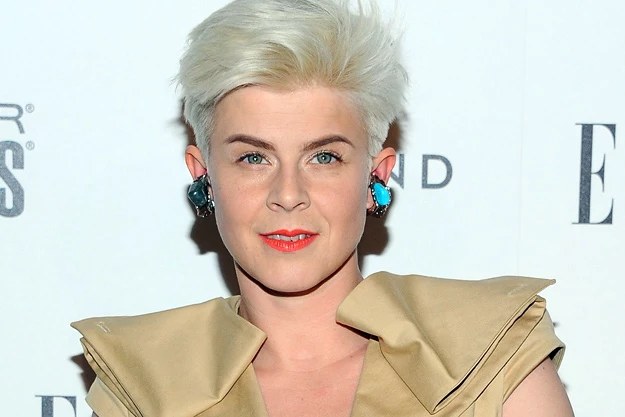 Robyn is one week into Katy Perry's California Dreams tour, and now the Swedish star is dishing about being chosen to support the pop singer on her North American trek.
"I was excited that she asked me," the 32-year-old songwriter tells Teen.com. "It's cool. She likes what I do and she's a huge supporter of my music and I was just really happy and thankful that she thought of me cause I've never played for her audience."
When Robyn was announced as Perry's opening act, reporters repeatedly asked for her opinion on the 'Firework' singer's music, but she didn't have much to say. In an interview with MTV, the electropop star explained it was because she hadn't met her yet and was unfamiliar with Perry's latest album.
"I didn't know much about her album that was out, and it was hard for me to have an opinion, and that's all," she said at the Bonnaroo Music and Arts Festival. "There's some songs that she's made that I think [are] amazing: The pre-chorus in 'Teenage Dream,' I wish I had wrote that. So, it's all good."
Robyn also says that one of the major reasons why she accepted the tour was because she knew her art would be honored. "For me, bigger's not always better, I want to do things where I feel like my integrity of what I do onstage is not compromised, and I knew she was a fan and she wanted me to go on and just do my thing, and that's why I did it," she added. "It was an easy decision. If I get to do my thing, there's no place I won't do it. It's great to be on that stage and her audience is amazing."
Watch Robyn Perform 'Fembot' on Katy Perry's California Dreams Tour