Ryn Weaver Drags Katy Perry, Tweets She Was 'Personally Victimized by Regina George'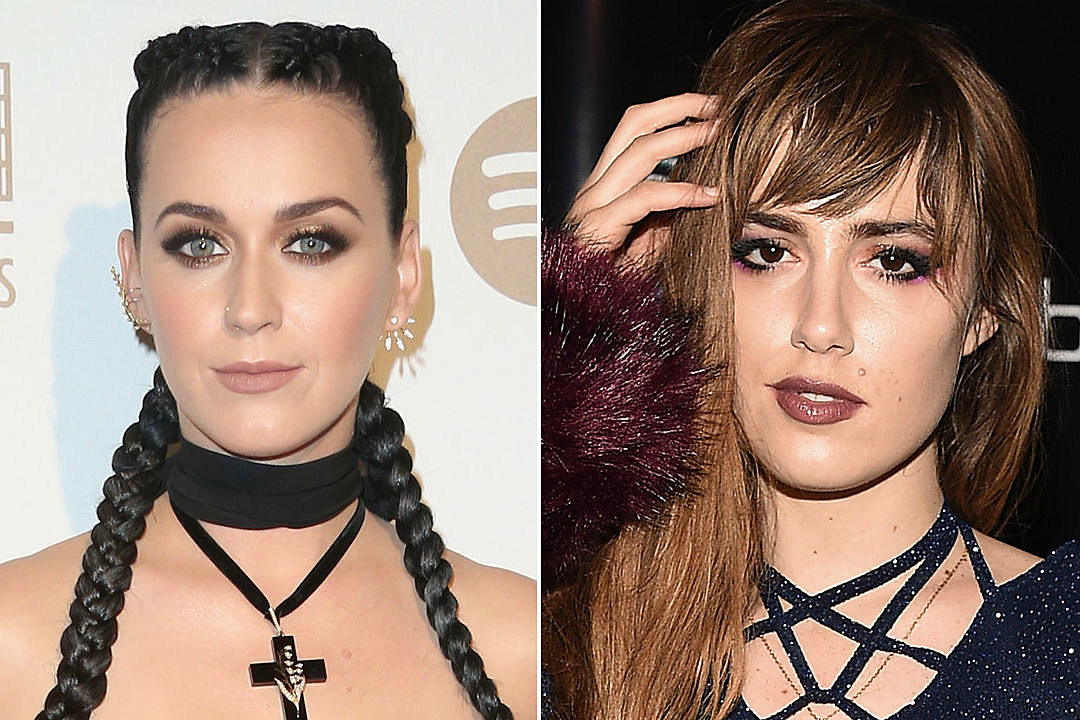 Perhaps Taylor Swift and Katy Perry have successfully buried the hatchet, but there's a brand new weapon aimed at the Prism singer.
Yesterday (February 16), Perry posted a tweet encouraging followers to buy tickets to a forthcoming show that will support of Democratic presidential nominee Hillary Clinton and also feature 2016 Grammys performer Andra Day and Elton John. Somehow, this set off Ryn Weaver — an avowed Clinton-skeptic — who proceeded to rain down on Perry in one epic tweet-storm.
Weaver, who said she was once a proud Katy Cat, described an evening a few years back through a series of since-deleted tweets in which Perry cruelly ignored Weaver to her face, and mocked her behind her back. Ultimately, Weaver noted "I was personally victimized by Regina George."
OMG @RynWeaver is pressed because her idol ignored her pic.twitter.com/zALH10A1zQ

— Edi (@ItsEdiBitch) February 17, 2016
Naturally, Perry-stans flooded Weaver with doubt and accused her of lying, but Weaver insisted she "had witnesses" and maintained that Perry was "a bully."
Only shared a real life industry bully story because people asked. I've met so many gracious artists. I don't go lie. Sorry.

— ✦ Ryn Weaver ✦ (@RynWeaver) February 17, 2016
@ItsEdiBitch hardly my idol. I was a fan tho. If Bowie did this to me I would have died tho.

— ✦ Ryn Weaver ✦ (@RynWeaver) February 17, 2016
Eventually, after getting fed up with trying to sort through her mentions, Weaver resolved to "go smoke a cigarette with lucifer then sleep with my fav succubus. Night cherubs." Sounds like this saga is far from over, though…
What do you make of the brand new feud between Ryn and Katy? Share your thoughts in the comments.
Look back at a collection of scathing celeb disses:
Check out a collection of Katy Perry's very best live vocals:
Subscribe to PopCrush on