Scotty McCreery Gives Sneak Peek of 'I Love You This Big' Music Video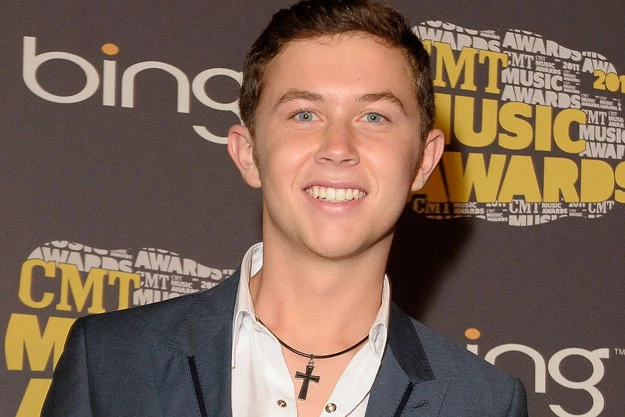 Scotty McCreery is hotter than ever since winning 'American Idol' a few months ago. From the set of his first music video, the 17-year-old shares his awe over how far he's come — and even gave us a sneak peek at the 'I Love You This Big' video.
"This is pretty insane, I mean, really. All of the hard work that's been put into this and now I'm sitting here doing my first music video," McCreery comments in the Access Hollywood exclusive.
The 'Idol' winner only gives us a glimpse from the set of his video, but it seems like it's shot outdoors and lit by patio lights to give it a summery feel. In the clip, we see Scotty on stage with a band, belting out his debut single.
When asked how he's adapted to becoming a star — and ultimately, a teen heartthrob — the singer says he just can't believe it. He admits, "It's still weird for me to get used to that, because it wasn't like that before the show ever happened, I promise you."
But there's one superstar that McCreery will never be able to outdo, no matter how big he gets. "I still think Justin Bieber tops me," he says. "He's got that title, so I'm gonna lay low for awhile."
Watch a Sneak Peek of Scotty McCreery's Music Video