Sean Kingston on New Album: 'I'm Going Back to My Roots'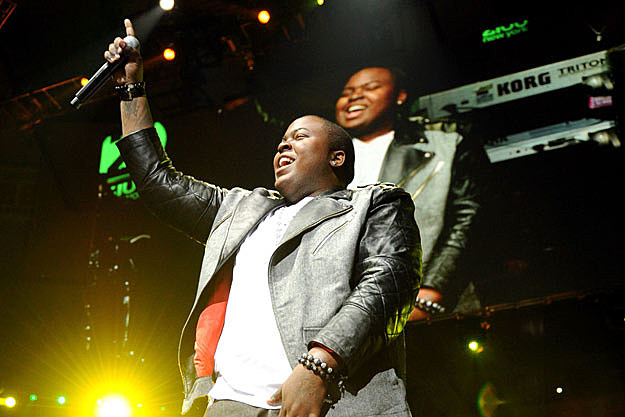 Sean Kingston revealed in an interview with MTV that he required several life-saving surgeries after his jet-ski accident over the Memorial Day weekend. While the 'Beautiful Girls' singer was happy to open up about what his body endured and how it healed after he collided with a bridge at 35mph, he was also psyched to talk about his next batch of music. He is hoping to release something new by year's end and it's going to hark back to the sound that made him famous.
"I'm going back in with my producer J.R. [Rotem], who did really big records for me. I'm going back to the whole reggae, island-pop thing. I'm going back to my roots," Kingston said. He plans to begin work on the new platter imminently.
Thankfully, the severity of his accident has not impaired his creative skills for his third platter. "I haven't lost no memory; I think I'm even better at writing and stuff," he said. In fact, being laid up and recovering gave him a lot of time to think and come up with musical ideas. He continued, "Being in the hospital, having all this time off, I've been writing and coming up with different ideas. I'm ready to go."
His accident will likely factor into the music, too. "I think it's definitely going to open up a lot of people, because now I got a story to tell," he said. "The world needs to know what I'm coming with, 'cause I'm coming with straight heat. I've been down. I've been in the house coming up with ideas."
Watch Sean Kingston MTV Interview