Selena Gomez Performs 'Who Says' With Children's Hospital Patient, Julia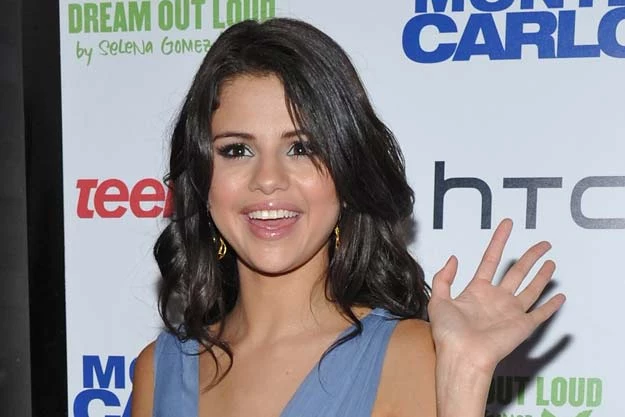 Selena Gomez partnered with Ryan Seacrest to help launch the multi-media specialist's new The Voice media center, located at the Children's Hospital of Philadelphia. The media center features a studio which provides sick children with the means in which to express themselves and their creativity. After visiting the center, Gomez went a step further and even performed her new "love yourself" anthem 'Who Says' with Julia, a CHOP patient.
In what is possibly the most adorable version of this song you will ever see or hear, Gomez and little Julia perform the first verse and chorus of the song, with Gomez singing while Julia adeptly strums an acoustic guitar. Seacrest himself even chimes in for a second, offering a vocal assist, but it was a tad awkward. Yes, Ryan, we love you, you're the center of the pop culture universe and most celebs are separated from you by six degrees, but this impromptu performance was best left in the hands of Julia and Selena.
This little gal has a future in music and both Gomez and PopCrush were impressed at the way she handled the instrument! Julia is pretty much ready to go on tour with Gomez – she's that skilled. Ultimately, these precious few moments could melt the chill off the heart of any icy curmudgeon.
Gomez spoke about the universal nature of the song, saying, "Everybody goes through it, where you feel insecure or don't feel good enough. Whether it's people in this hospital or in high school or cyber bullying, it's nice to have a song that everyone can relate to."

Watch Selena Gomez Perform 'Who Says' With Julia