Sheryl Crow + New Boyfriend Doyle Bramhall II Show Up to Benefit Ball Together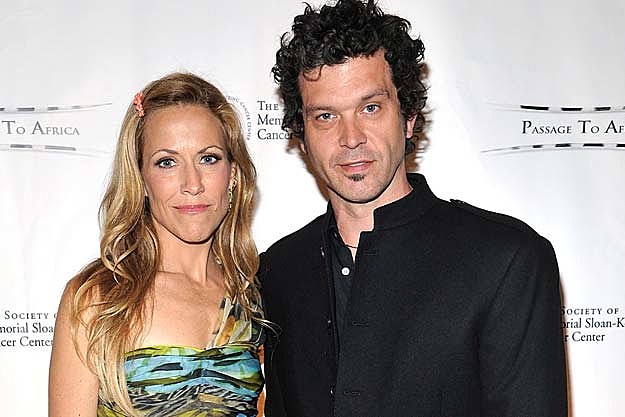 With her high profile romance with Lance Armstrong in the rear view, her bout with breast cancer in remission, and her family firmly in place, pop-rock singer Sheryl Crow is finally able to focus on love. The singer is enjoying a new romance with musician Doyle Bramhall II, whom she has known for 15 years.
The couple that plays together stays together, as Bramhall is a member of Crow's touring band and even served as co-producer on her most recent album, '100 Miles From Memphis.' The singer will be burning up the asphalt and remain on the road through September, so she and her new man will enjoy their summer vacation performing for fans and hanging out. What a dream scenario.
A source told PEOPLE that the romance is a new twist to the relationship, as "they've known each other for a really long time but it only turned romantic recently. She's really happy. He's a really great guy."
The pair recently attended the Society of Memorial Sloan Kettering Cancer Center's 2011 Spring Ball in New York and obviously make a smashing couple!
Crow, 49 and a cancer survivor, opened up to Prevention about the new romance with Bramhall, 42, especially since it affects her two adopted sons, Wyatt, 3, and Levi, 1. "We have a great foundation, having known each other for 15 years. [But] I've been in the situation where I've been involved with people and their kids, and if the relationship doesn't work out, it's heartbreak[ing]. So I'm keeping the relationship friend-based when we're around the kids."
Watch the Sheryl Crow 'Sign Your Name' Video