Sky Ferreira Shares Previously Unreleased Track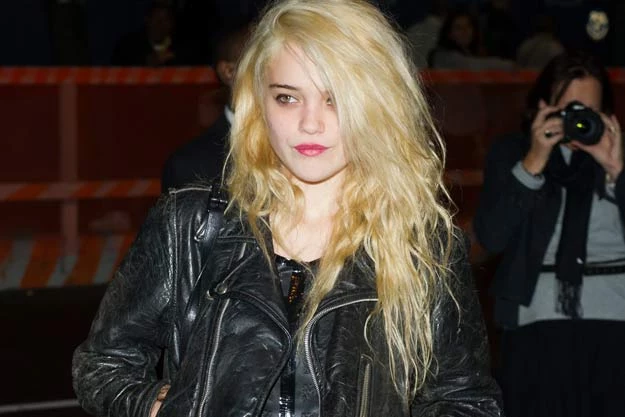 Sky Ferreira is feeling generous. The pint-sized pop pipsqueak — we mean that lovingly, since she is also quite the sexpot — uploaded new music to her Soundcloud page, dipping deep into her archives to post "Ummmmm (This is Old FYI)" which she admitted was recorded almost three years ago. She also revealed that she was told "nobody would like it," so there it sat, collecting dust and going unheard. Until now. She continued, "But it's still one of my favorites & I needed people to hear this before I come out with my new record which is in a way different direction."
So Sky is shifting gears and taking a hard left? Whatever the case, we'll ride sidecar wherever she goes and we're happy to enjoy one of her new-old songs even if she is abandoning this sonic path.
As for 'Ummmmm," without getting to "reviewish," we'll say that it reminds us of Saturday morning cartoon music, since it's upbeat and bouncy, but Ferreira imbues it with her breathy, brooding voice. However, the tune is not overproduced like the songs of so many of her peers.
Sky employs that Kesha-style talk-rap delivery, with all sorts of swagger. But it's never strident or grating, thanks to Sky's bubblegum voice. She chants "We're dynamite" with a squeal and that, coupled with a "la la la la la la" vocal repetition and cute lyrics like "I'm a firecracker" or "Watch you shake / My earthquake" that put a spring in our step.

Listen to Sky Ferreira's Previously Unreleased Track