Today's Best Tweets: Stars Mourn the Passing of Joe Frazier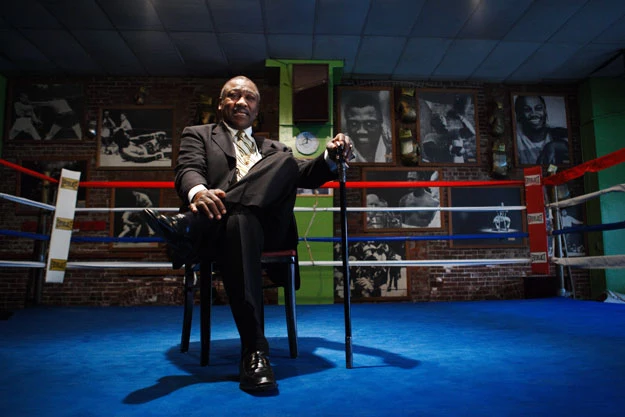 Al Bello, Getty Images
Today on Twitter, stars like Big Boi, Diddy, Rob Thomas and Lenny Kravitz all paid their respects to Smokin' Joe Frazier who passed away yesterday at the age of 67 after a short battle with liver cancer. Frazier rose to super stardom after he handed Muhammed Ali his first professional loss in the 'Fight of the Century' in 1971. Meanwhile, Janet Jackson was satisfied with the guilty verdict in the case of Dr. Conrad Murray's involuntary manslaughter trial. Pia Toscano was wishing her good friend and fellow American Idol contestant, Lauren Alaina a happy 17th birthday and Lea Michele was hyping up tonight's episode of 'Glee' where Kurt and Blaine will be taking a big step in their relationship! Al Yankovic was at Pixar Studios today (finger crossed if he was working on a new Weird Al-inspired Pixar short) and Adam Lambert was sporting a new pair of blue suede shoes -- Elvis style. See what your favorite stars were chirping about today!

We're Gonna Miss you Joe Frazier!!!! RIP #SmokinJoe !!!!! 1 of the Greatest EVER!!! RT to da World!
joe frazier passes away. good man.
Joe Frazier, may your soul rest in peace. You too were the greatest. Without you Ali is not who he is and vice versa. Respect, Lenny Kravitz
happy birthday to my beautiful lil sis @Lauren_Alaina !!! So proud of you La La.. Have the best birthday ever! Sorry I'm not with you <3< p="">
I don't think I've ever been so excited for an episode of #glee then I am for tonight's episode!! #thefirsttime !!!!!
I rented Moonwalker @ the hotel.. I can recite this whole movie #OldSkool