Steven Tyler Defends His National Anthem Performance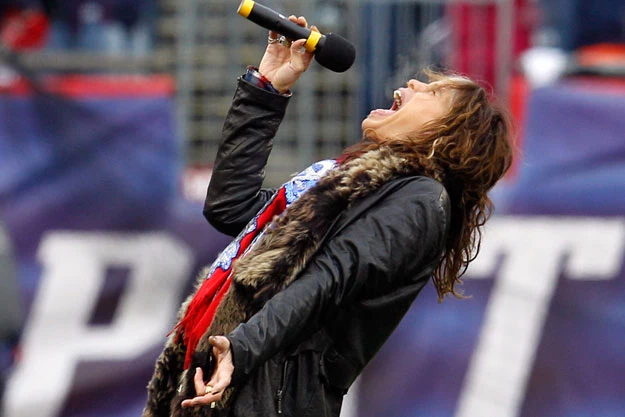 'American Idol' judge Steven Tyler is turning into the stubborn wannabe who bombs during 'Idol' auditions, yet believes he's worthy of going to Hollywood anyway. Despite an overwhelmingly negative reaction to his performance of the national anthem at the AFC Championship Game, Tyler thinks he sounded just fine.
Tyler tells the AP he's not sure why people are hating on his performance. "I don't know. As I said before, I put emphasis on, 'In the land of the free' and I went up," he says. "Oddly enough I hit the note so I don't know what they are talking about. I emphasized 'free' which was for freedom. It was well thought out prior to. I wasn't messing with American tradition."
The Aerosmith frontman's 'Star-Spangled Banner' may have been pitchy, but he's going ahead with his performance in Indianapolis this Super Bowl weekend, where he's filming an episode of the genre-mashing concert show 'CMT Crossroads' with country star and former 'Idol' winner Carrie Underwood.
"I met her and it was all over after that, once I looked into her eyes," Tyler says. "She opened her mouth and sang and she is that good. I loved singing with her." Underwood says she likes hanging out with the rocker because he "makes everybody all warm and fuzzy."