T.I. Out of Prison, Returns to Halfway House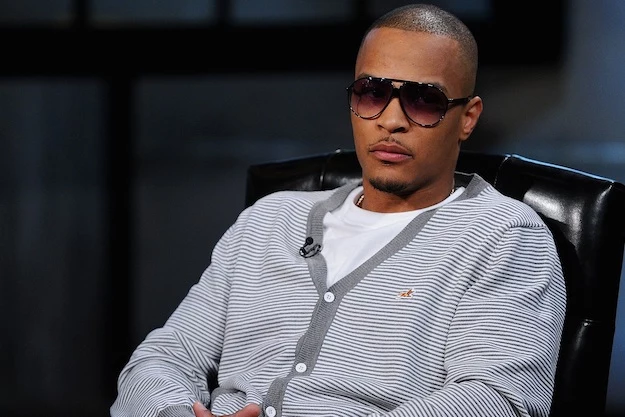 T.I. is thisclose of being a freed man. After being sent back to an Arkansas prison on Aug. 31 for conducting business with unauthorized individuals on his tour bus, the rapper was allowed to return to an Atlanta halfway house to finish the remainder of his 11-month sentence.
TMZ was able to snap a photo of T.I. yesterday (Sept. 15) who was all smiles and swagger as he walked into the facility wearing camouflage shorts and two rubber bands around his wrist. He looked like he gained a few pounds, but otherwise, he seemed healthy and needed a haircut.
T.I.'s attorney, Steve Sadow, explained that Tip went through a disciplinary hearing, which recommended that he be returned to the halfway house. "We have good reason to believe that this favorable result was reached because of the proactive and assertive approach taken to protect T.I.'s rights by providing B.O.P. officials and the media with reliable and accurate information," he told TMZ. "T.I. did not intend to violate his transfer furlough or any other B.O.P. rules en route from the prison facility in Arkansas to the halfway house in Atlanta. T.I. will be released from custody on Sept. 29, and then will be supervised by the U.S. Probation Office for a period of [one] year."
This is good news for T.I.'s spouse, Tameka "Tiny" Cottle, who accused prison officials of having a personal vendetta against her husband because he was a famous celebrity. Now T.I. can focus on reuniting with his family and his upcoming projects, which includes the October release of his first novel, 'Power & Beauty: A Love Story of Life on the Streets.'