Taio Cruz, 'Hangover' Feat. Flo Rida – Song Review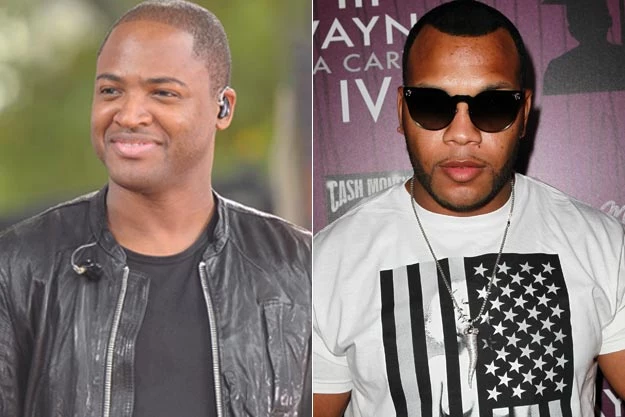 Taio Cruz is proud to announce that he has a 'Hangover' on his brand-new, Flo Rida-assisted single, the first release from Cruz's next album, 'TY.O.'
The song was produced by Dr. Luke, whose impressive dance-pop resume includes Kesha's 'We R Who We R,' Britney Spears' 'Hold it Against Me' and Katy Perry's 'Last Friday Night.' It starts off a bit differently than what we've come to expect from Cruz, with a jangly electric guitar riff standing in where we'd expect to hear synths, as Cruz sings, "I got a hangover, woah / I've been drinking too much for sure / I got a hangover, woah / I got an empty cup, pour me some more."
Soon enough, the dance beat and synths appear as expected. "Drink up!," Flo Rida orders on his guest verse, in which he requests liquor and champagne to keep the party going.
A chorus of celebratory voices joins Cruz on the final hook, creating an odd scene as everyone expresses a desire to "drink until I throw up."  Lyrically, 'Hangover' doesn't offer much substance, but its fun, party vibe is guaranteed to earn it some spins in the club and on the radio dial.
'Hangover,' which hits iTunes tomorrow, is the first release from Cruz's next album, 'TY.O,' which arrives on Dec. 6.

Listen to Taio Cruz, 'Hangover' Feat. Flo Rida
Audio clip: Adobe Flash Player (version 9 or above) is required to play this audio clip. Download the latest version here. You also need to have JavaScript enabled in your browser.