Taylor Swift Introduces 'Ours' Director in Second Behind-the-Scenes Webisode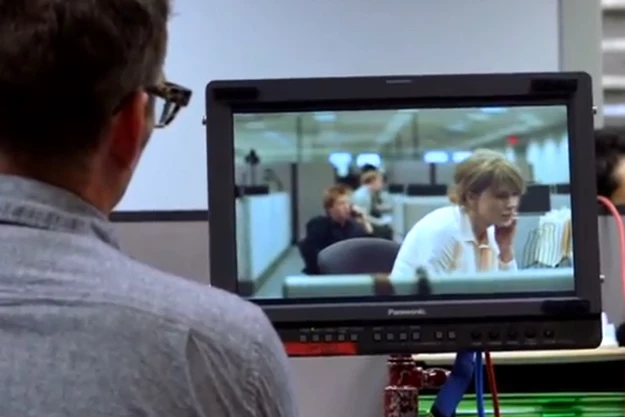 Taylor Swift wants her dedicated Swifties to be apart of every big accomplishment in her life — that's why she's releasing a 13-episode webisode series detailing the making of her latest 'Ours' video. In the second of the series, the pop/country crossover introduces the video director, Declan Whitebloom, to her loving fans.
The 'Ours' music video marks the second time that Declan and Taylor have worked together creatively, the first being behind-the-scenes of the beautifully artistic 'Mean' music video. Given the success of that one, the singer had no doubts about teaming up with him again. "I had a very definitive idea as to what I wanted this video to be," she reveals, adding that Declan shared her excitement about the 'Ours' treatment to the fullest.
"When Taylor says, 'I've got an idea,' you listen to what she's going to say. And so I did. And it was a great idea and I loved it," the director explains, adding, "I trust her and she trusts me, and that's just the perfect balance."
The partnership between the artist and acclaimed director has developed without bumps in the road, because as Taylor says, Declan is "calm, funny and makes everyone feel appreciated" — even the extras on set. She concludes, "I really appreciate that, when there's a positive energy on set, when the director makes everyone feel happy to be there."
Watch the Taylor Swift 'Ours' Webisode No. 2
Subscribe to PopCrush on