Taylor Swift vs. Cher Lloyd – Pop Clash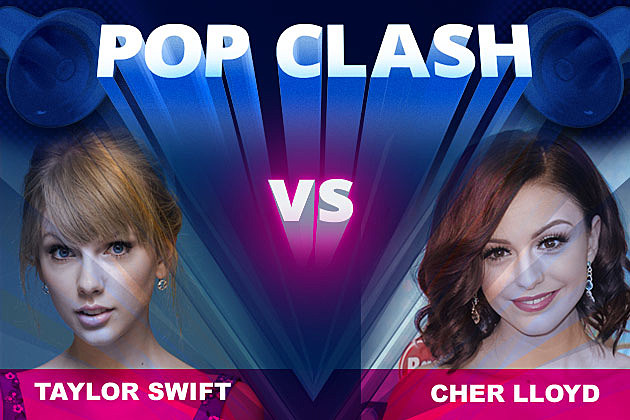 For the third week in a row, Taylor Swift proved that her Ed Sheeran collaboration, 'Everything Has Changed' has serious staying power! Last round she bested Kelly Clarkson's 'Tie It Up,' but can she beat Cher Lloyd's 'I Wish'?
When it comes to describing love at first sight, Taylor enlisted the help of BFF Ed Sheeran. The result, 'Everything Has Changed,' is a snapshot of romantic optimism. The stripped-down track is a perfect match for Taylor and Ed's duet. Their voices, the adorable music video, the song's overall hopefulness — what's not to love?
Cher Lloyd also brought in some star power for 'I Wish.' The catchy track has Cher Lloyd listing the qualities she wants — and then admitting that she's all about keeping it real. No five-inch heels for this Nike-wearing girl! T.I. lends his smooth vocals to a guest verse, which serves to compliment Cher's ultra-poppy chorus.
Who should win this week's Pop Clash: Taylor Swift or Cher Lloyd ? You can vote once per hour until the poll closes at 3PM ET on Oct. 7.
Watch the Taylor Swift 'Everything Has Changed' Video
Subscribe to PopCrush on
Watch the Cher Lloyd 'I Wish' Video
Subscribe to PopCrush on