Then + Now: 'The Bachelor'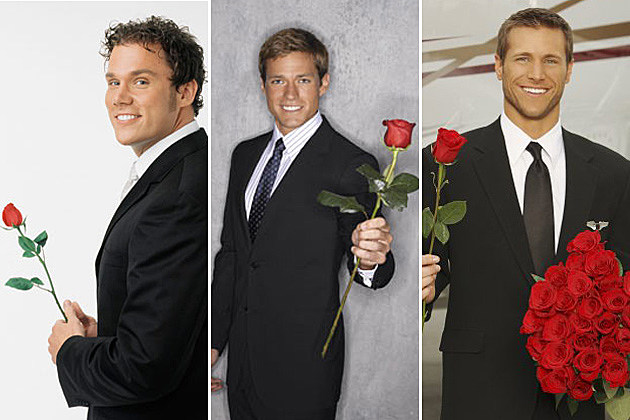 As 'The Bachelor' gears up for its 18th (!) season, we're taking a look back at bachelors past. Ever wondered what happened to your favorite eligible men? Keep reading to find out where 17 seasons worth of 'The Bachelor' stars are now.
Alex Michel (Season 1, 2002)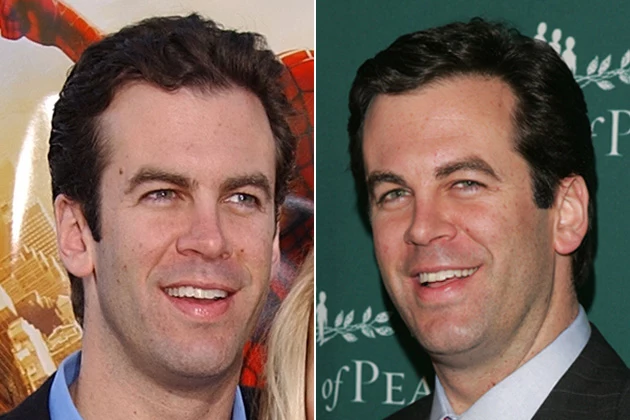 Then: The original 'Bachelor,' management consultant/world traveler/Harvard grad Alex Michel, chose Amanda Marsh over Trista Rehn, though he did not propose. However, their romance was not meant to be, and the two broke up several months later.
Now: Following his stint as the inaugural 'Bachelor,' Michel became a spokesman for Match.com and a "Romance and Proposal Expert" for Princess cruises. Now out of the public eye, Michel serves as an executive for a media and technology company, and — sorry, ladies — does not have Twitter or Instagram.
Aaron Buerge (Season 2, 2002)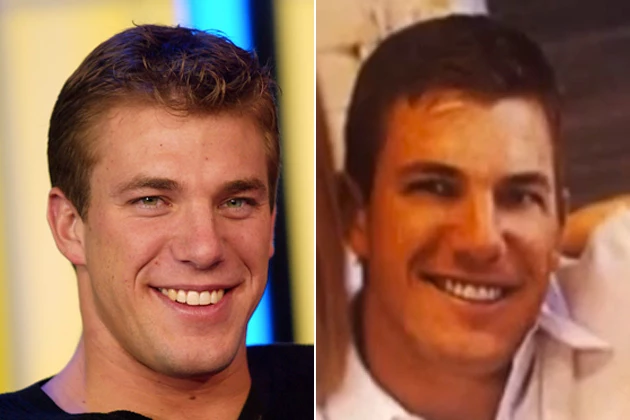 Then: On the finale of the second season of 'The Bachelor,' banker Aaron Buerge got down on one knee and proposed to elementary school psychologist Helene Eksterowicz. But the two never made it down the aisle, instead calling it quits only a few months later.
Now: Now happily married to a woman from his hometown of Springfield, Missouri, Buerge and his wife, Angyne, are raising their 4-year-old daughter, Aven, and Angyne's daughter Emayle, 18. However, things aren't all roses for Buerge — in 2011, he filed for bankruptcy.
Andrew Firestone (Season 3, 2003)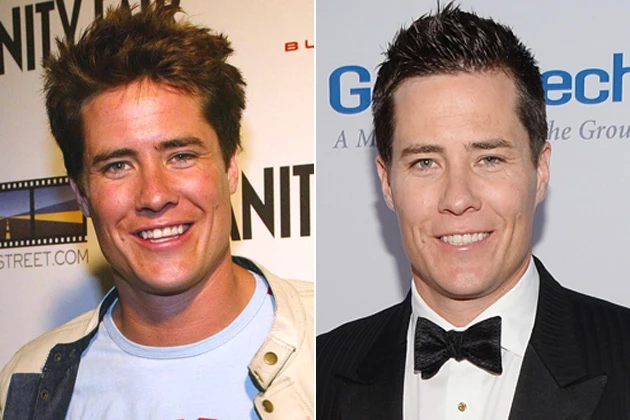 Then: Andrew Firestone, the great-grandson of Harvey Firestone (founder of the Firestone Tire and Rubber Company), was the series' third bachelor, ultimately popping the question to Jen Shefft, who moved to California for him. They split 10 months later.
Now: Following 'The Bachelor,' Firestone rode those reality TV coattails on to 'Celebrity Poker,' 'Celebrity Paranormal Project' and 'Flavor of Love Girls: Charm School.' He married model Ivana Bozilovic in 2008, and the couple have a 4-year-old son and 2-year-old daughter, and another baby on the way.
Bob Guiney (Season 4, 2003)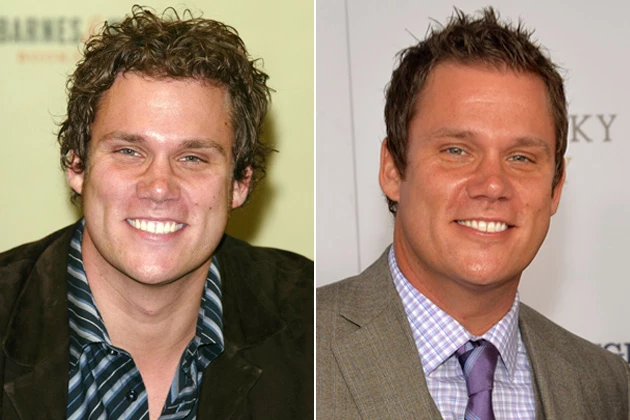 Then: After being rejected on the first season of 'The Bachelorette,' Bob Guiney went on to become the fourth Bachelor. Though he did not propose to his pick, Estella Gardinier, he offered her a promise ring. But like the bachelors (and their ladies) before him, they broke up soon after.
Now: Guiney married 'All My Children' actress Rebecca Budig in 2004, a union which lasted until their divorce in 2010.  From 2009-2011, Guiney hosted the Game Show Network's 'GSN Live.' He currently hosts TLC's 'Date My House' and 'Bob and Jessica Live,' a radio show on Playboy Radio. He also performs with Band From TV, a band made up of various actors from television shows, which might actually be the coolest thing to ever happen. To stay up-to-date on all of Guiney's latest happenings, follow him on Twitter here.
Jesse Palmer (Season 5, 2004)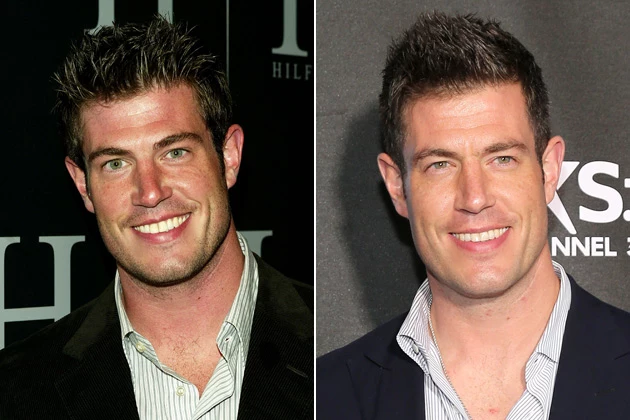 Then: NFL quarterback and Canadian Jesse Palmer became the first non-American 'Bachelor.' He also became the first one to forget the name of a contestant. Whoops.
Now: Palmer gave the final rose to Jessica Bowlin but did not propose, and the two ended their relationship shortly after. Palmer continues to work in sports, though from a commentator perspective. He currently serves as a broadcaster and analyst for ESPN.
Byron Velvick (Season 6, 2004)
Then: Byron Velvick was a champion pro bass fisherman when he became the sixth 'Bachelor.' He proposed to bachelorette Mary Delgado in the season finale.
Now: Velvick and Delgado had a rocky relationship, one that led to Delgado's 2007 arrest on charges of battery after punching Velvick in the mouth. The two broke up in 2009, and Velvick is now engaged and the proud father of his one-year-old daughter, Kamber. He also hosts the bass fishing show 'Guides' Eyes' on the Outdoor Channel, and you can follow him on Facebook and Twitter.
Charlie O'Connell (Season 7, 2005)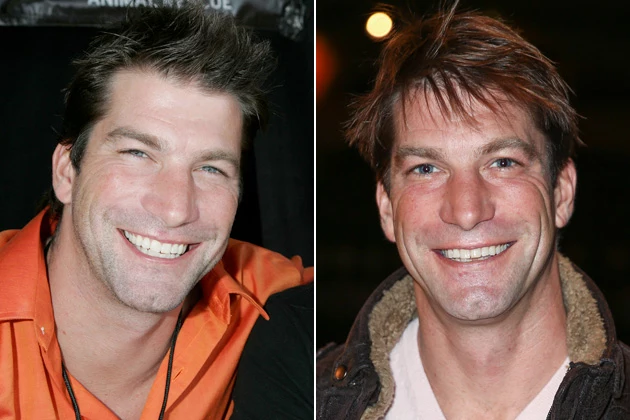 Then: Charlie O' Connell, Jerry O' Connell's younger brother and an actor in his own right, became the show's sixth bachelor, who chose labor and delivery nurse Sarah Brice.
Now: O'Connell and Brice dated on and off for five years, but broke up for good in April 2010. Despite the breakup, their relationship remains the longest to come out of 'The Bachelor' to this day. O'Connell is currently single, and you can follow him on Twitter.
Travis Stork (Season 8, 2006)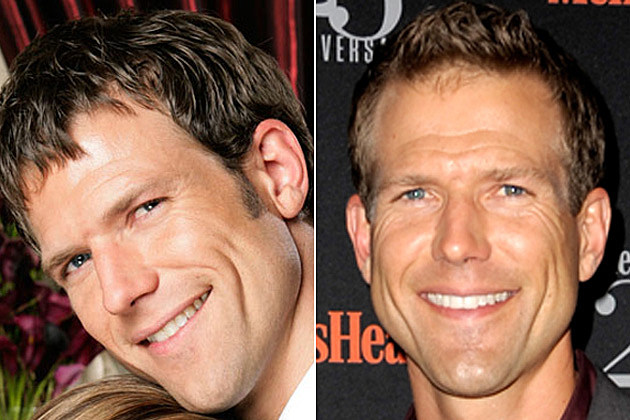 Then: Dr. Travis Stork ended up choosing teacher Sarah Stone — a relationship that did not even make it to the end of the show's airing, though both parties say there are no hard feelings between them.
Now: In 2012, Stork married pediatrician Charlotte Brown. He currently hosts the television talk show 'The Doctors,' for which he was nominated for an Emmy — and his Twitter is chock-full of medical advice.
Prince Lorenzo Borghese (Season 9, 2006)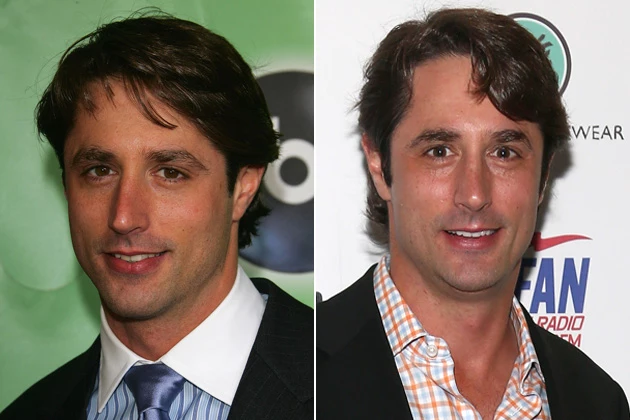 Then: Prince Lorenzo Borghese, a cosmetics heir and distant relative of Pope Paul V and Napoleon Bonaparte's wife, chose Jennifer Wilson over Sadie Murray in the season finale, but after their breakup, went back to Murray.
Now: Borghese and Murray called it quits, and Borghese has continued to pursue various reality TV projects, most recently starring in the 10th season of 'Big Brother UK.' Last year, he was reportedly dating socialite Tinsley Mortimer. He is also known for his great love of animals. He is the founder of Royal Treatment, a high-end line of bath products for pets, and the founder of Animal Aid USA, a non-profit charity dedicated to stopping animal cruelty and saving animals.
Andrew Baldwin (Season 10, 2007)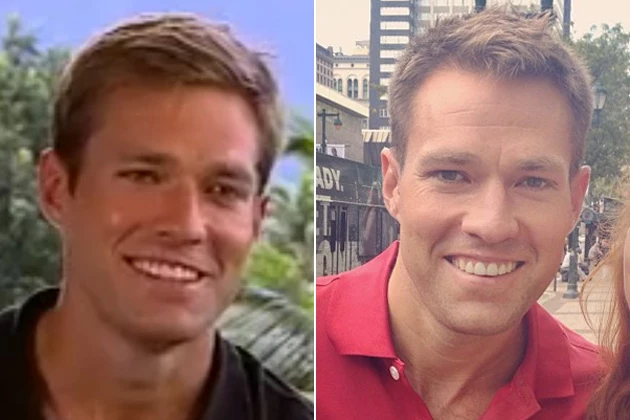 Then: US Naval Officer Andy Baldwin became the show's 10th bachelor and proposed to Tessa Horst during the finale. Horst broke off the engagement while Baldwin was deployed.
Now: Baldwin, who is also a doctor and Ironman triathlete, has given enormously to his humanitarian efforts. In addition to being involved in numerous charities, he is also the founder for the Got Your Back Network, a non-profit that helps the families of men and women in the military. The mayor of Honolulu even honored Baldwin with his own day, entitled 'Andy Baldwin Youth Fitness Day,' due to the Lieutenant Commander's involvement inspiring children to become healthy and active. And if all those good deeds aren't enough for ya, you can follow him on Twitter and Instagram. You're welcome.
Brad Womack (Season 11, 2007; Season 15, 2011)
Then: During his first stint as 'The Bachelor' in Season 11, Brad Womack became the first — and only — bachelor to not pick either of the finalists. He later returned in Season 15, and ultimately proposed to Emily Maynard.
Now: Womack and Maynard broke up while their season was still airing, but got back together after the season finale. Womack ended things for good in 2010,  and dated Season 14 runner-up AshLee Frazier earlier this year. (She is now dating former 'Bachelorette' contestant Michael Garofola.)
Matt Grant (Season 12, 2008)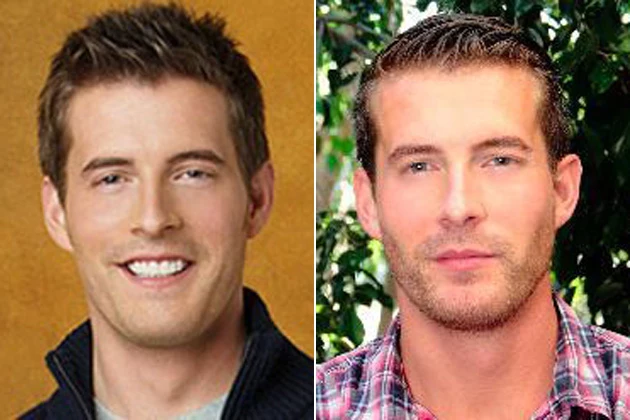 Then: Matt Grant was the first (and only) British 'Bachelor' and popped the question to bubbly blonde Shayne 'The Monkey' Lamas in the finale, breaking up — like most of the others — just a few months later.
Now:  In 2010, during E!'s 'The Bachelor: Then and Now' special, Grant laid into Lamas, berating her for her height and lack of knowledge about London. Nowadays, Grant is living in London and being a "thinker, stinker, and occasional winker," according to his Twitter bio. You should also follow him on Instagram, because he takes some decent photos and only has, like, 200 followers.
Jason Mesnick (Season 13, 2009)
Then: Divorced dad Jason Mesnick shocked viewers when he proposed to Dallas Cowboys cheerleader Melissa Rycroft on the show, only to change his mind during the season finale and instead ask runner-up Molly Malaney for a second chance. She accepted.
Now: Finally, a 'Bachelor' happy ending! Despite the awkward start, Mesnick and Malaney are happier than ever. After getting engaged on vacation in New Zealand, the two married in 2010 — and of course aired the wedding in a two-hour TV special. They welcomed their first daughter, Riley Anne Mesnick, in March 2013. She joined her big half-brother, Ty, who is Mesnick's son from his first marriage. Follow Mesnick on Twitter for adorable photos of his family.
Jake Pavelka (Season 14, 2010)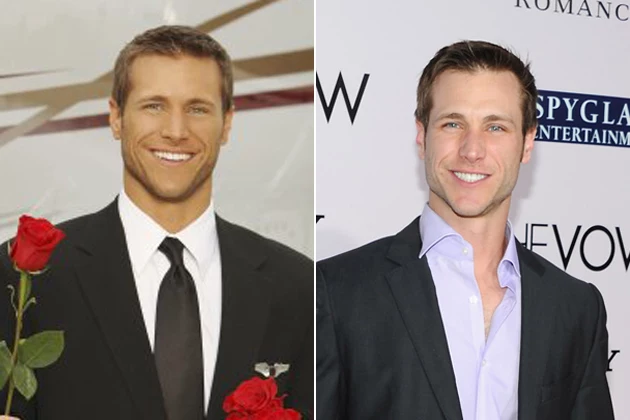 Then: Another 'Bachelorette' reject, pilot Jake Pavelka became 'The Bachelor's' 14th eligible stud, ultimately proposing to Vienna Girardi in the finale. They broke up three months after the finale aired.
Now: Pavelka stayed in the reality TV spotlight, competing on 'Dancing with the Stars,' 'The Bachelor' spin-off 'Bachelor Pad' and VH1's 'Famous Food.' He also moved on romantically, dating Kristin Chenoweth from late 2012 to February of this year. Follow him on Twitter at @jakepavelka1.
Ben Flajnik (Season 16, 2011)
Then: A runner-up of the seventh season of 'The Bachelorette,' winemaker and winery owner Ben Flajnik became 'The Bachelor' for the show's 16th season. He ultimately gave Courtney Robertson the final rose and popped the question.
Now: Plagued by cheating rumors, Flajnik and Robertson ended their rocky engagement twice before officially calling it off. Since July 2013, rumors have persisted that Flajnik is hooking up with Kardashian matriarch Kris Jenner, though he has denied that they're dating. In addition to owning multiple wineries, Flajnik is also the co-owner of a pretty badass branding company. You can follow him on Twitter.
Sean Lowe (Season 17, 2012)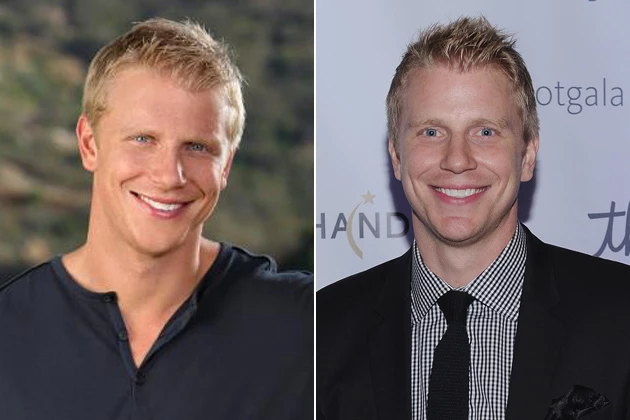 Then: Another former 'Bachelorette' suitor, entrepreneur Sean Lowe proposed to graphic designer Catherine Giudici during the season finale of his season of 'The Bachelor.'
Now: Since 'The Bachelor,' Lowe competed on 'Dancing With The Stars' last season, though he was eliminated in May. Lowe and Giudici are still happily engaged, and are busy prepping for their Jan. 26 wedding, which will be aired live on ABC. To get all of the latest details on the happy couple's completely adorable upcoming nuptials, follow Lowe on Instagram.