The Cool Kids, 'Gas Station' Feat. Bun B – Song Review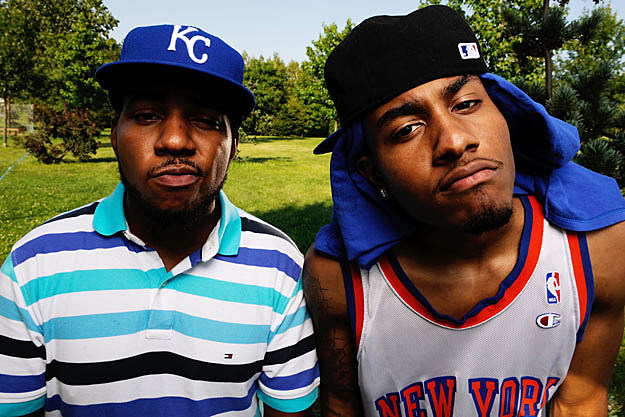 The Cool Kids' new album has sprung a leak! There are several tracks from the Chicago duo's July 12-released LP, 'When Fish Ride Bicycles,' floating around on the Internet and one of them is the socially conscious song, 'Gas Station.'
Over a plodding bass drum and guitar riffs, Chuck Inglish and Mickey Rocks talk about the high gas prices and reflect on their old-school hip-hop memories in the Chi. They rap: "Showing you the big picture / The complete HD / DVR / Rewind it back / You wouldn't believe / I said I bring that old thing / And I couldn't believe/ The airfares way more for a trip to Ibiza / The petro is five bucks/ I can't believe it / What the f— is the deal? / We too dependent on that barrel/ It's the way of the world."
Houston rhyme-spitter Bun B is poorly used on this track as he is only spits a couple of bars on the intro. It boggles our mind that they didn't use him to rap another verse about the down economy. Please rappers, don't undervalue your guest features.
In the end, the Cold Kids' rhymes are on point and the song makes you think about our life and times.
If you can't get enough of the Cool Kids, check out their other leak, the summetime ode 'Summer Jam' with Maxine Ashley and Pharrell Williams. Listen to the Cool Kids, 'Gas Station' Feat. Bun B