The Saturdays – Artist to Watch in 2013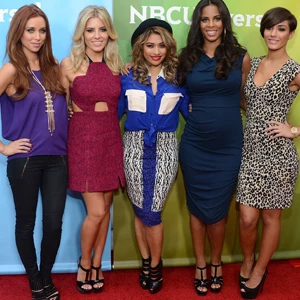 The Saturdays may be new to you, but across the pond, Una Healey, Frankie Sandford, Vanessa White, Mollie King and Rochelle Wiseman have made headlines for their hooks and hotness since 2007!
Poised to release their fourth full studio album, 'The Chase,' this spring, the Saturdays are gunning to take the U.S. by storm. Their debut single, 'What About Us,' features reggaeton regular Sean Paul, whose vocals complement their flawless harmonies perfectly. The song is more urban turn than their previous tracks.
Perhaps even more promising than their talent, stunning beauty and record deal? The girls are set to premiere their own E! reality show, 'Chasing the Saturdays,' on Jan. 20. Considering the ubiquity of fellow E! starlet Kim Kardashian and her sisters, good luck escaping these lovely lassies anytime soon. Not that you'd want to — everyone loves the weekends. (Plus, these girls have actual talent and are super cute!)
Watch the Saturdays 'What About Us' Video
Subscribe to PopCrush on