Then + Now: 'The Bachelorette'
As we eagerly await the newest season of 'The Bachelor,' we couldn't forget the lovely ladies who took their own chances at love on 'The Bachelorette.' For 10 years, the women of 'The Bachelorette' have handed out those final roses, and we're sure you're dying to know: Who broke up? Who is still together? Who actually made it down the aisle?
Read on to find out what happened to your favorite ladies of 'The Bachelorette.'
Trista Rehn (Season 1, 2003)
Then: After being rejected by Alex Michel during 'The Bachelor,' Trista Rehn went on to become the first-ever 'Bachelorette' and chose Ryan Sutter in the final rose ceremony.
Now: The longest-lasting couple to come out of the 'Bachelor' franchise, Trista and Ryan tied the knot in a televised ceremony in 2003. Ten years and two kids later, the First Couple of reality TV are still happily together and will renew their vows in an upcoming special to air on ABC on Jan. 19. To see just how adorably in love Trista and Ryan still are, follow Trista on Twitter and Instagram. (P.S.: Their daughters are the cutest things ever.)
Meredith Phillips (Season 2, 2004)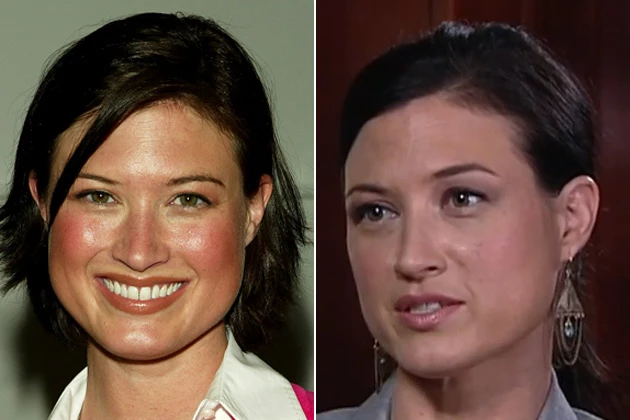 Then: Model and makeup artist Meredith Phillips, who was rejected by Bob Guiney in the third season of 'The Bachelor,' picked sandy-haired Ian McKee in her turn in 'The Bachelorette.'
Now: Phillips and McKee called it quits in 2005, and she recently married her high school sweetheart, Michael Broady. But the in-between time wasn't so easy for the reality star, who recently came clean about her battle with alcoholism — an addiction that grew worse after her split from McKee. After spending time in a treatment facility, Phillips is now more than 150 days sober, she revealed to PEOPLE, and is reclaiming her life.
Jen Schefft (Season 3, 2005)
Then: After breaking up with 'Bachelor' Andrew Firestone in 2003, Jen Schefft had another chance at love in the third season of 'The Bachelorette.' However, finding love on reality TV proved to be difficult for Schefft: She ultimately chose contestant Jerry Ferris, but turned down his proposal on the first-ever live final rose ceremony.
Now: In 2009, Schefft finally found her happily ever after, marrying fellow Chicagoan Joe Waterman. The two have two daughters, 3-year-old Mae and 1-year-old Charlotte, and according to her Twitter bio, her family is "just living a normal life in the 'burbs of Chicago."
DeAnna Pappas (Season 4, 2008)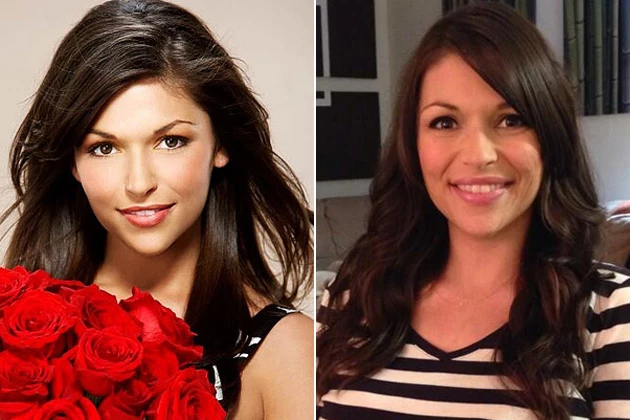 Then: Real estate agent DeAnna Pappas became the fourth 'Bachelorette' after being rejected by Brad Womack in his first turn in 'The Bachelor' Season 11. She ultimately chose pro snowboarder Jesse Csincsak and accepted his proposal.
Now: Pappas and Csincsak set a wedding date, but ended their engagement only a few months after their relationship began. Pappas continued her turn in the reality TV spotlight, hosting 'Get Married' on Lifetime and being featured on an episode of Oxygen's 'Bachelorette Party.' In 2011, she married Stephen Stagliano, whose brother Michael appeared on the fifth season of 'The Bachelorette.' The happy couple are currently expecting their first child, and you can keep up-to-date with all of Pappas' happenings and baby preparations on Twitter.
Jillian Harris (Season 5, 2009)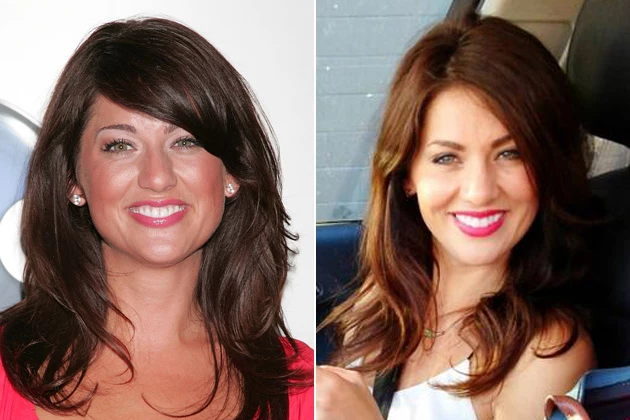 Then: Interior designer and Canadian Jillian Harris became the first non-American 'Bachelorette,' and she picked technology consultant Ed Swiderski, who popped the question during the season finale.
Now: Harris and Swiderski never made it down the aisle, splitting in 2010. Harris is extremely active on Twitter and has achieved success by combining her reality star fame and interior designing skills; she is the host of 'Love It or Leave It Vancouver' and is a designer on 'Extreme Makeover: Home Editition.'
Ali Fedotowsky (Season 6, 2010)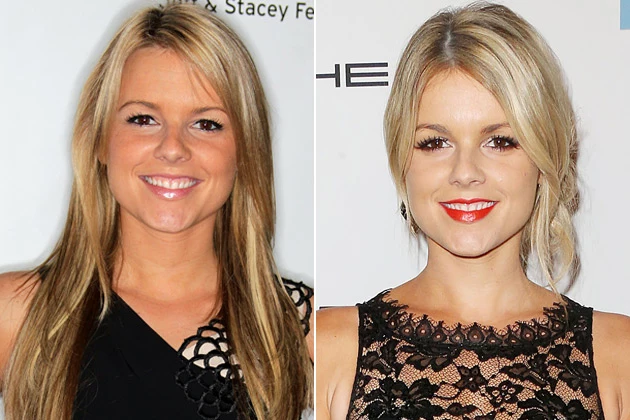 Then: After choosing her career over love (Ali Fedotowsky left Jake Pavelka's 'Bachelor' stint after an ultimatum from her job), she had a second shot at love as the sixth 'Bachelorette,' ultimately choosing Roberto Martinez, who popped the question.
Now: Fedotowsky and Martinez split in 2011, never tying the knot. Since finding fame with 'The Bachelor' franchise, Fedotowsky has been active on television, becoming a local Fox news correspondent, the host of the NBC travel show '1st Look' and even being a judge in the 'Miss USA 2012′ competition. This past August, it was announced that she would be an E! News correspondent. You can follow her on Twitter and Instagram.
Ashley Hebert (Season 7, 2011)
Then: Then-dental student Ashley Hebert was rejected by Brad Womack in the fifteenth season of 'The Bachelor,' but proved that happiness is the greatest revenge, becoming engaged to J.P. Rosenbaum during her stint as the seventh 'Bachelorette.'
Now: Now a full-fledged dentist, Hebert married Rosenbaum in December 2012. The two are still married, reside in Princeton, N.J., and you can follow them on their website. You can also follow Hebert on Twitter.
Emily Maynard (Season 8, 2012)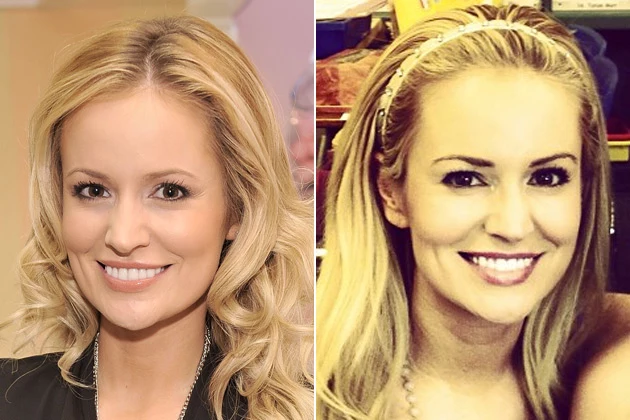 Then: Beating out fellow 'Bachelorette' Ashley Hebert for a chance at Brad Womack's heart, Emily Maynard won 'The Bachelor' in its fifteenth season, becoming engaged to Womack. However, the relationship did not last, and Maynard was chosen to be the eighth 'Bachelorette.' During the season finale, she picked Jef Holm, and he proposed.
Now: Maynard and Holm ended their engagement in October 2012. She still lives in Charlotte, N.C., with her 8-year-old daughter, Ricki. Maynard, who has a jewelry line, is active on Twitter, Instagram and her personal blog.
Desiree Hartsock (Season 9, 2013)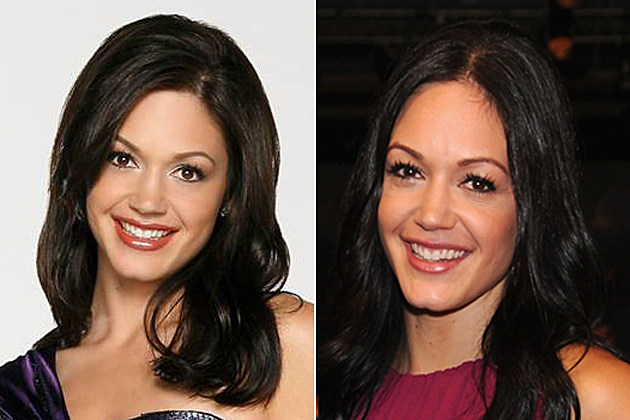 Then: Bridal stylist Desiree Hartsock became the most recent 'Bachelorette' after being rejected by the last 'Bachelor,' Sean Lowe. Hartsock chose Chris Siegfried in the final rose ceremony, and he proposed.
Now: The pair are happier than ever, still engaged, and living in Siegfried's hometown of Seattle, Wash. Want to proof of their soon-to-be wedded bliss? Hartsock is all about social media, and you can follow her on Facebook, Instagram and Twitter.