Throwback Thursday: See Photos Shared By Zac Efron, Vanessa Hudgens + More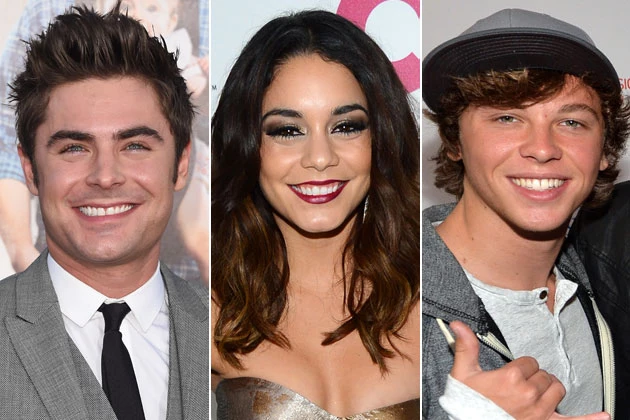 It's the second-to-best time of the week, Throwback Thursday! (First best being the weekend, of course.) Our favorite celebs gathered on social media today to post the old pics they dug out of their past. We've got some way-backs from decades ago, some oldies from a few weeks ago and even some throwbacks from days ago. No matter how old, we love them all. Check out this week's collection of celebrity #TBT photos!
That curly hair on tiny Justin Timberlake is too precious for words!
Vanessa Hudgens hasn't changed a bit. She looks exactly the same!
Victoria Justice threw it back to one of her favorite fashion shoots.
Go JLo! Jennifer Lopez reminisced over her 2012 Dance Again World Tour with this hot video.
Keaton Stromberg of Emblem3 posted this adorable photo of him and his little brother Wesley! Happy birthday, Wesley!
Charli XCX shared this #TBT of the time she ate pizza in bed. Dream night in, to be honest.
We don't know when this photo of Avicii is from, but he looks so young!
John Stamos shared a photo from David Coulier's wedding earlier this month, joking that they looked "young back then."
Zac Efron is bringing us back to his last 'Jimmy Fallon' appearance. "Ew!"