Tiffany Houghton Answers Fan Questions on PopCrush Twitter [Exclusive]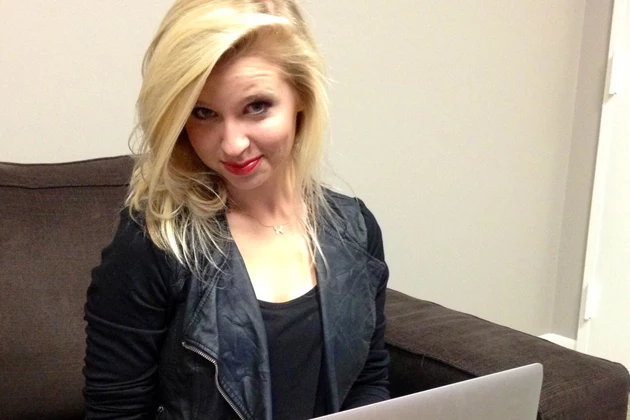 Just like Emblem3 and Big Time Rush's Kendall Schmidt, Tiffany Houghton was given access to our Twitter handle, and answered some cute questions asked by her fans and PopCrushers.
Ever wondered what her go-to ice cream is? Or who she considers her biggest inspiration? It's all here. She also managed to get Channing Tatum in an answer when asked about being stranded on a desert island! Be sure to check out the best fan-submitted questions below.
@JENTHEBEN3 Hey Jen!! biggest inspiration.. my dad!! 😉

— PopCrush (@PopCrush) September 18, 2013
.@PixiePaparazzi I'll be releasing singles throughout the next couple months! With music videos! Have you heard Never Been Better?

— PopCrush (@PopCrush) September 18, 2013
.@PixiePaparazzi thank you!! I love superheroes… Superman is my fav pic.twitter.com/nvgmEmsomN

— PopCrush (@PopCrush) September 18, 2013
.@Zeenyyy a chef, my manager, and @channingtatum

— PopCrush (@PopCrush) September 18, 2013
.@PixiePaparazzi Nate Ruess, The Script, Shania Twain, @AustinMahone, and @katyperry

— PopCrush (@PopCrush) September 18, 2013
.@Zeenyyy oh I Believe.. Just saw his show when he came through LA!

— PopCrush (@PopCrush) September 18, 2013
.@PixiePaparazzi light blue

— PopCrush (@PopCrush) September 18, 2013
.@Italianotta You and I and Captivated, Just Dance was my high school dance team try out song!

— PopCrush (@PopCrush) September 18, 2013
.@marijuanaDrew I'm a HUGE fan. I covered their song, Chloe. Might have dedicated it to @keatonstromberg

— PopCrush (@PopCrush) September 18, 2013
.@Italianotta @pinkberryswirl is my favorite EVER. Chocolate Hazelnut is my drug.

— PopCrush (@PopCrush) September 18, 2013
Blowing all of you pop crushers some kisses!! So much fun chatting, until next time! Xo #tiffanyatpopcrush pic.twitter.com/bh0RtEQOXq

— PopCrush (@PopCrush) September 18, 2013