Late-Night Roundup: Colbert, Stamos, Saget + Coulier Present Gritty 'Full House Nights'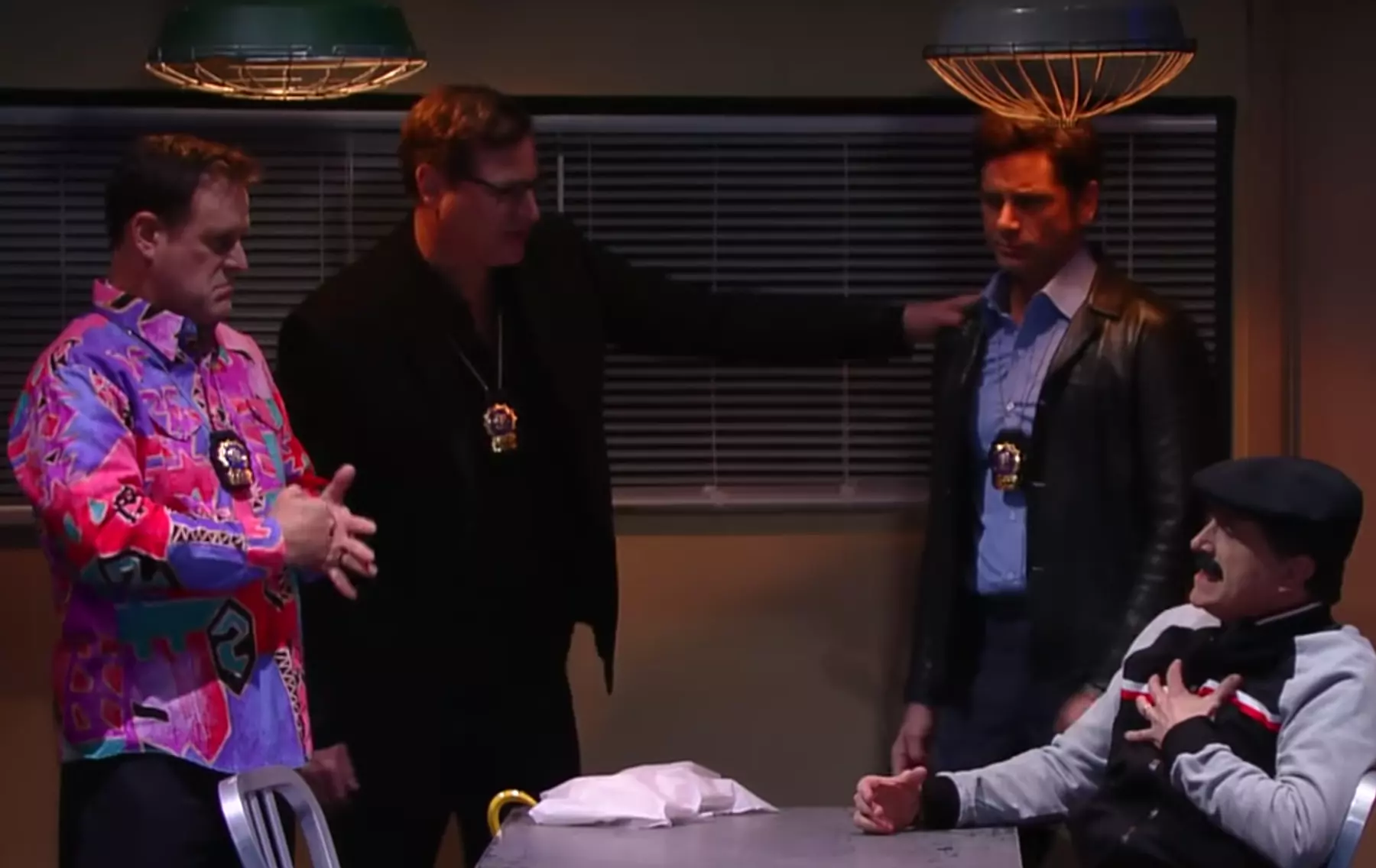 John Stamos, Bob Saget and Dave Coulier visited The Late Show, and showed us the alternate, much darker Full House we never saw — Full House Nights. Spoiler alert: It's incredible; worth it for the reworked theme song alone.
Scroll down to see more March 2 late-night TV moments you might've missed.
Subscribe to PopCrush on
Know It All with Tina Fey and Rachel Maddow on The Tonight Show Starring Jimmy Fallon
Who can name more dog breeds? Tina Fey or Rachel Maddow?  On last night's The Tonight Show with Jimmy Fallon, Tina and Rachel battled in a heated game of 'Know It All."
Subscribe to PopCrush on
[TITLE OF VIDEO] on Jimmy Kimmel Live!
Subscribe to PopCrush on
The People v. OJ/Adele Mashup on The Late Late Show with James Corden
Subscribe to PopCrush on