Tom Hiddleston Apologizes for Self Congratulatory Golden Globes Speech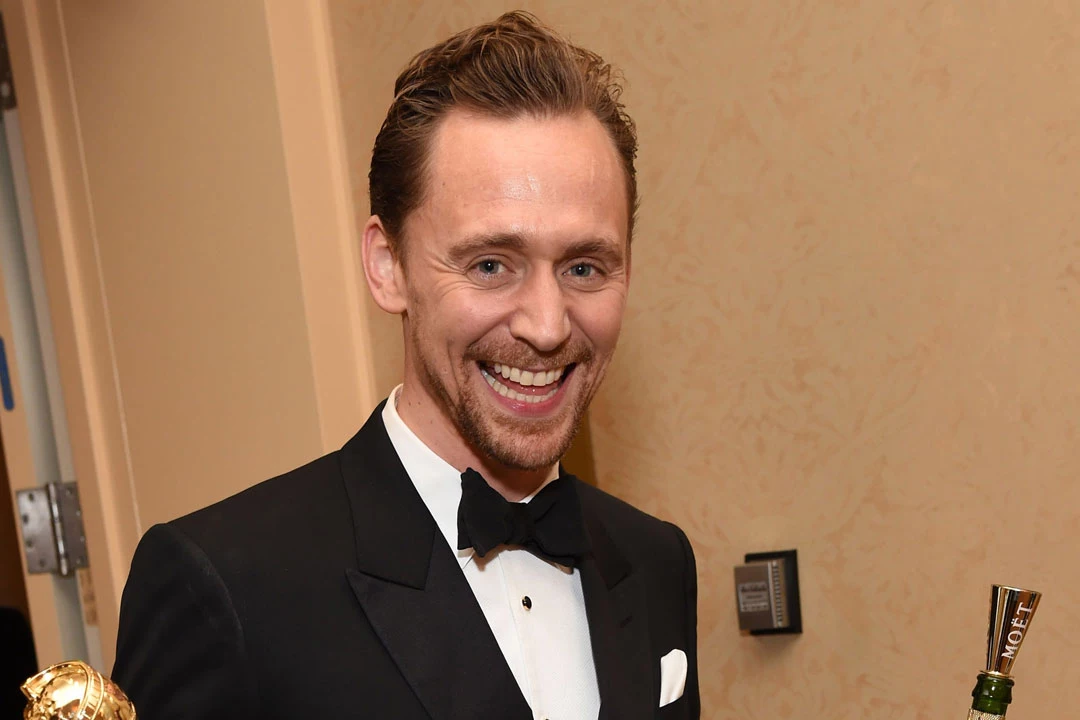 Tom Hiddleston's 2017 Golden Globes acceptance speech was…divisive. Seemingly meant to highlight the value of art for others during times of duress, his ramble — made to a booze-laden room of revelers hours into the ceremony — came off as self-aggrandizing to some. And on Monday (January 9), the Avengers actor offered an apology what he says was "inelegantly expressed."
"I just wanted to say… I completely agree that my speech at the Golden Globes last night was inelegantly expressed. In truth, I was very nervous, and my words just came out wrong," Hiddleston wrote on his Facebook fan page on Monday afternoon. "Sincerely, my only intention was to salute the incredible bravery and courage of the men and women who work so tirelessly for UNICEF UK, Doctors Without Borders/ Médecins Sans Frontières (MSF), and World Food Programme, and the children of South Sudan, who continue to find hope and joy in the most difficult conditions. I apologise that my nerves got the better of me."
Hiddleston tagged each organization's Facebook pages in his statement, to ensure that he'd continue raising awareness for the cause he'd devoted time to. The actor initially made waves for what he said following his Best Performance by an Actor in a Limited Series or a Motion Picture Made for Television win for The Night Manager.
"A quick story, I know it's been a long night. I recently went to South Sudan, which is the youngest country in the world, in East Africa, with the United Nations Children's Fund," Hiddleston said after he'd offered the typical thank-yous in his Golden Globes speech on Sunday night. "I do a little bit of work with them, try to spread the word as best I can; it's a terrible situation happening for children.
"The Night Manager is about arms dealing and there are far too many arms going into South Sudan," Hiddleston continued, as the camera cut to actors including the kids of the Stranger Things cast shifting in their seats. "There's a curfew there every night, because the aid workers have to be inside so they're safe by six." Hiddleston proceeded to tell a story about the doctors and nurses who "wanted to say hello" because "during the shelling, they had binge-watched The Night Manager!"
"The idea that we could provide some relief and entertainment for the people who work for Unicef … made me immensely proud I dedicate this to those out there who are doing their best," Hiddleston concluded.
Hiddleston's speech drew jeers from both media outlets such as Jezebel and some viewers at home, who felt his speech was a bit long-winded for what was ultimately a self congratulatory sentiment.
Obsessed with the shady reaction faces during Tom Hiddleston's #GoldenGlobes speech. pic.twitter.com/i8cw5amNNo

— Melodipopvision (@melodipopvision) January 9, 2017
we are all the fidgeting stranger things children during tom hiddleston's exhaustingly self-congratulatory speech #goldenglobes

— Democracy Diva (@democracydiva) January 9, 2017
That was a long story Tom Hiddleston told to pay himself a compliment. #GoldenGlobes

— Gary Janetti (@GaryJanetti) January 9, 2017
96% of Britons agree that Tom Hiddleston should have went with a simple "Thanks guys, sorry about the whole Taylor Swift thing."

— Stats Britain (@StatsBritain) January 9, 2017
Tom hiddleston's speech was the embodiment of white people self-centerism. I'm surprised he and taylor swift didnt work out

— barbara (@miasanrich) January 9, 2017
Christian Slater's face listening to Tom Hiddleston's "people in South Sudan love me" speech should be on US currency. pic.twitter.com/8HbZScXbH2

— Mike Ryan (@mikeryan) January 9, 2017
Watch Tom Hiddleston's Golden Globes acceptance speech below.
Subscribe to PopCrush on
The 20 Best-Dressed Stars at the Golden Globes